Support Continues Following March 15th Attacks
Cashmere High School has been overwhelmed by support from all around the world following the devastating terror attacks of March 15th that directly impacted several families within the school.
Acting Principal, Carla Smith, recently communicated the following message:
"I would like to acknowledge the loss and grieving felt by our school community as a result of the tragic events of the 15th of March. I was deeply impressed by the way in which our staff and student community managed themselves through this difficult time. I want to make particular mention of our Head Boy, Okirana Tilaia, who along with other student leaders, organised an across school vigil, and an open mike evening, enabling students to stand together and share their empathy, their love and their voice. These events showed that our young people can use social media in really productive ways to make a positive difference in their own community and globally.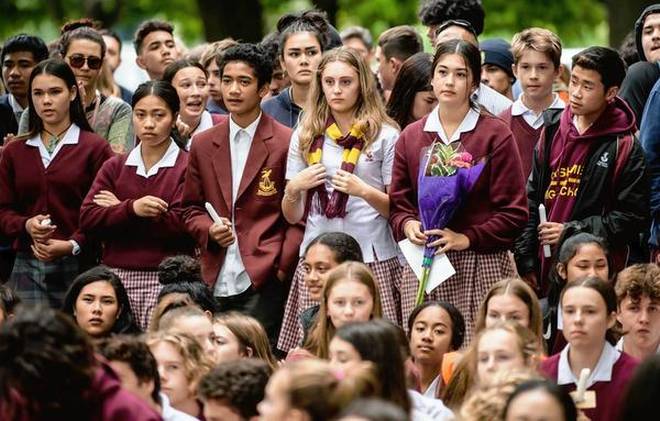 I would also like to pass on my sincere thanks to our global school community for all the support that our school, students and staff, have received in the wake of these events. Our school has received: donations; banners; peace cranes (senbazuru); messages, cards, and letters of support from individuals, families and schools all around the world.
Our school community feels very supported by these amazing messages of love, hope and peace! Due to this overwhelming response, the school opened an account for donations, to be passed on to the families of those Cashmere High School students directly affected by these events. As at the end of Term 1 2019, $56,000 had been deposited into that account. These funds were distributed to the families concerned during the school break. Donations continue to come into this account, and these will continue to be forwarded to the families on a regular basis."
If you wish to support the families in the school who have suffered loss please make a donation to the following account:
12-3482-0034441-00
Please include the code/reference of CHSsupport so the school knows it is a donation to this cause.