Property Works Update – Term 4
The new Performing Arts Centre (PAC) is rising up on the site of the former one. This impressive new modern facility will include an auditorium to seat 800, two drama classrooms, toilets, music rehearsal rooms, staff offices and
storage areas. The expected completion date will be around the end of Term 2 (early July) 2019.
The exciting new Science block is an extension to the current A block. This new extension will include an additional seven specialist science classrooms and staff workroom. The expected completion date will be the end of this year, with the space ready for use for the start of the 2019 school year. 
Between B and D blocks there is a new drainage garden. This is to meet new Council regulations around surface water drainage to help minimise runoff into local streams. This new drainage garden (with native plantings)
has the added benefit of breaking up the asphalt and bringing in more greenery into the school environment.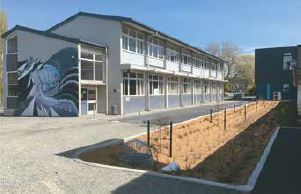 The internal fit-out of the new Science block is currently well underway.
After some initial project delays around supplying structural steel (after a supply company went into liquidation), the builders Leigh's Construction Ltd have done a wonderful job getting the project back on schedule.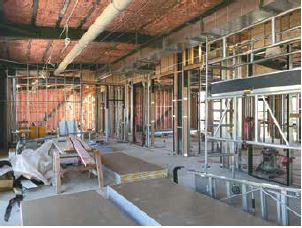 The same drainage garden design is currently being installed in the front of our W block (Technology) area as well.