Official Opening of the New Performing Arts Centre
The rebuilt McCombs Performing Arts Centre was officially opened on Thursday, August 15th. In attendance were the school kaumatua, Henare Edwards, previous principals, members of the McCombs family, staff from the Ministry of Education, Leighs Construction, and Athfields, representatives from the Board of Trustees, school staff, current parents and pupils, and members of the Cashmere High School Foundation.
Previous principal Mark Wilson unveiled the plaque in the foyer before Henare Edwards led guests to the auditorium where guests heard speeches from Mark Wilson, current principal Joe Eccleton, and one of Sir Terry McCombs' sons, Peter. There were performances from the kapahaka group, the chamber choir and the stage band and then Mark Wilson and Peter McCombs cut the ribbon to declare the Performing Arts Centre officially open.
Afterwards guests mingled in the foyer over light refreshments and viewed some of the new spaces in this wonderful building, which will be a great asset to the school.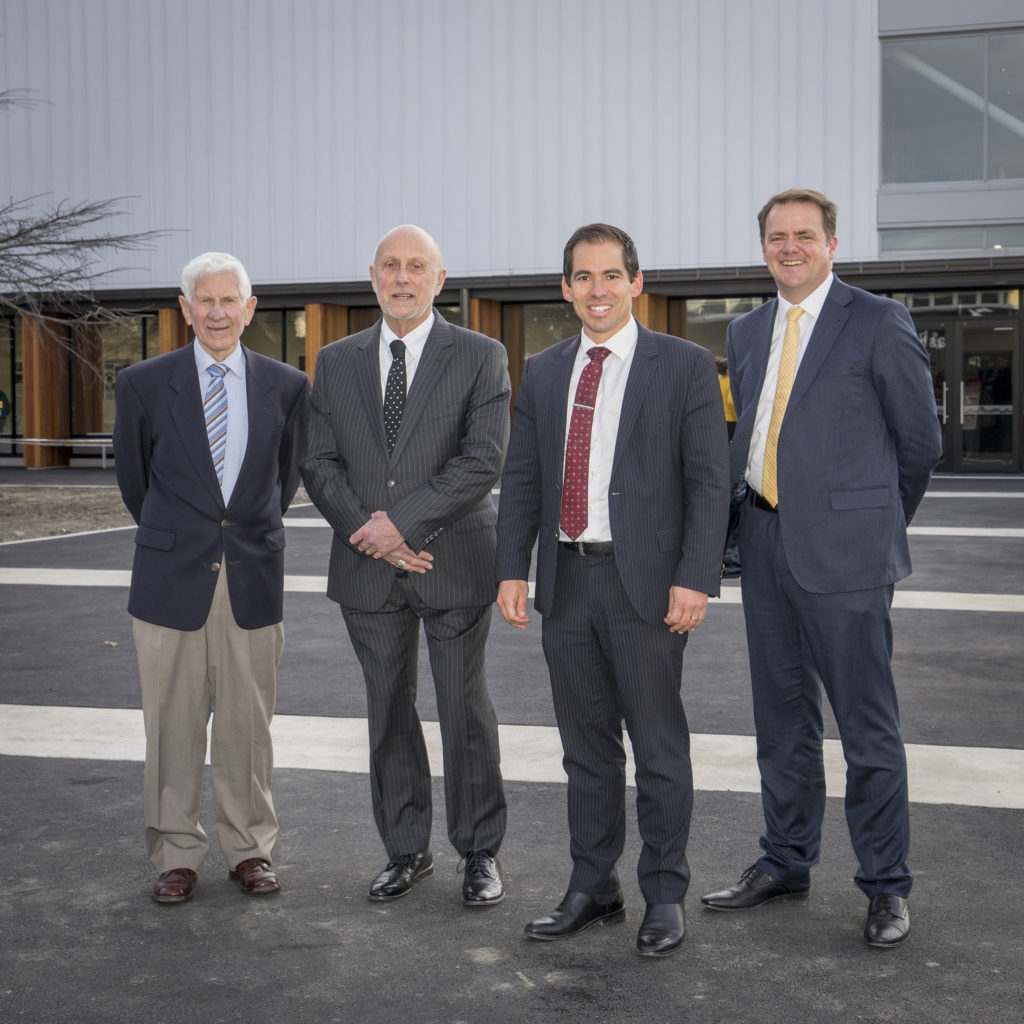 Former principals and current principal prior to the ceremony. From left to right: John Murdoch, Dave Turnbull, Joe Eccleton, Mark Wilson