Uncategorized
At the recent Maadi Cup at Lake Karapiro, Cashmere High School made history by having a team compete in the blue ribbon event of the Boys U18 Eight. The team finished a very respectable fourth, making them the final qualifier for the final. In a hotly-contested race featuring the country's elite secondary schools, Cashmere High School placed seventh, finishing just ahead of Auckland's Sacred Heart College. This is a massive achievement and is testament to the work ethic and determination of the students.
Prior to competing in the Boys U18 Eight Final, four members of the team had won a silver medal in the Boys U17 Four Final.
Uncategorized
On Monday, 22nd March, the school celebrated the opening and blessing of their new Mathematics and Statistics Block, known as S Block.  Geordie Hooft, Chairman BoT, officially opened the new block and it was blessed by the school kaumātua, Te Mairiki. Teaching began in the new classrooms on Monday, 29th March.
The faculty staff are enjoying teaching from their new building, which is both functional and welcoming, and the break-out spaces that have been incorporated have been greatly appreciated by the students.
This is the last major building to be constructed as part of the school's Earthquake rebuild programme and the school would like to thank the Ministry of Education, Athfields Architects and Leighs Construction for their work on this project.
Uncategorized
A group of foundation pupils gathered at ARA Visions on Campus restaurant on March 19th to celebrate the 65th anniversary of the school. Also in attendance were patron of the Foundation and former French teacher Nancy Bell, Principal Joe Eccleton, Associate Principal Carla Smith and Chairman of the Foundation Trust, Nigel Watson.
The following morning the foundation pupils were given a guided tour of the school by a small group of prefects. Although the school has changed substantially over the past 65 years they remarked that it still felt like coming home.
Uncategorized
Cashmere High School was a hive of activity during the summer break with several areas being repainted, new classrooms added and student toilets upgraded. In addition, work continues on the new S Block, which is well on track to be completed this term in readiness for the Mathematics and Statistics faculty to move in.
The school has been working with a number of parties to ensure some cultural visual designs are included in the new building. The first of these can be seen on the exterior corner window of the building.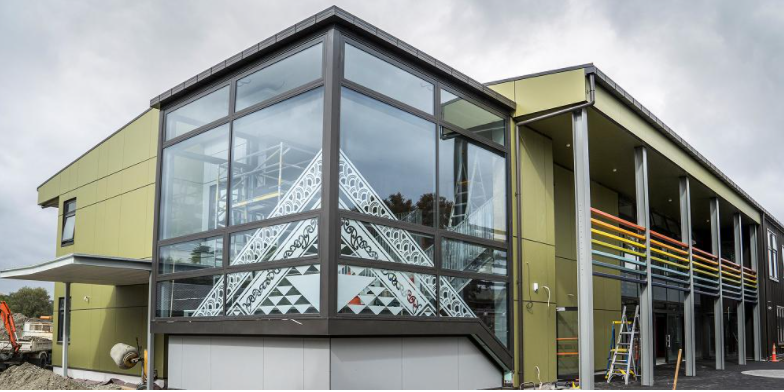 Uncategorized
The Foundation Pupils Association are a past pupils group limited to pupils who attended Cashmere High School in the first 5 years. It is through this group of Foundation Pupils that the Cashmere High School Foundation Trust was established, to ensure Cashmere High School was supported by its past students well into the future. Many years ago the Foundation Past Pupils set up a Year 13 award for the graduating student displaying All Round Excellence.
The Foundation Pupils All Round Excellence Prize.
This is a Prize of $1,000 established by the Foundation Pupils Association for the Year 13 student who shows all round excellence in both curricular and co-curricular areas including:
Academic, sporting, cultural achievement (including Music and Drama), and service to the school
The winner of this award in 2020 is Sam Anderson. Sam had high rankings in Chemistry, Physics, Design Architecture and Product, and placed 1st in our PAC Technician course.
He has also studied Maths at the University of Canterbury this year, achieving an A+ grade to date.
Sam is at the forefront of Mountain Bike racing and Adventure Racing in New Zealand. He has been a dominant force in school, regional and national events for the past five years.  On the mountain bike, Sam was 11th in the Under 19 Oceania Cross Country Championships, 7th in the Under 19 National event and 6th in the Under 20 schools nationals in Auckland.  He won gold in the Under 20 Mixed XC Relay at the Schools Mountain Bike Champs event.  He was also second in the Under 20 Canterbury Team Trial Championships. Sam won another gold medal in the Mixed Team at the Canterbury Rogaining Championships.  Sam was a member of the champion team at the South Island Hillary Challenge Regionals and was also in the champion school team at the North Canterbury Adventure Race.  When our team gained 5th place at the Hillary Challenge National Final, Sam was nominated as the outstanding individual performer by the Team Instructor.
Sam has also been a PAC Technician for the past 4 years, and a music prefect. He won the Skene Award for Service to School Music this year.
Congratulations to Sam Anderson,  the very deserving winner of the All Round Excellence Prize for 2020.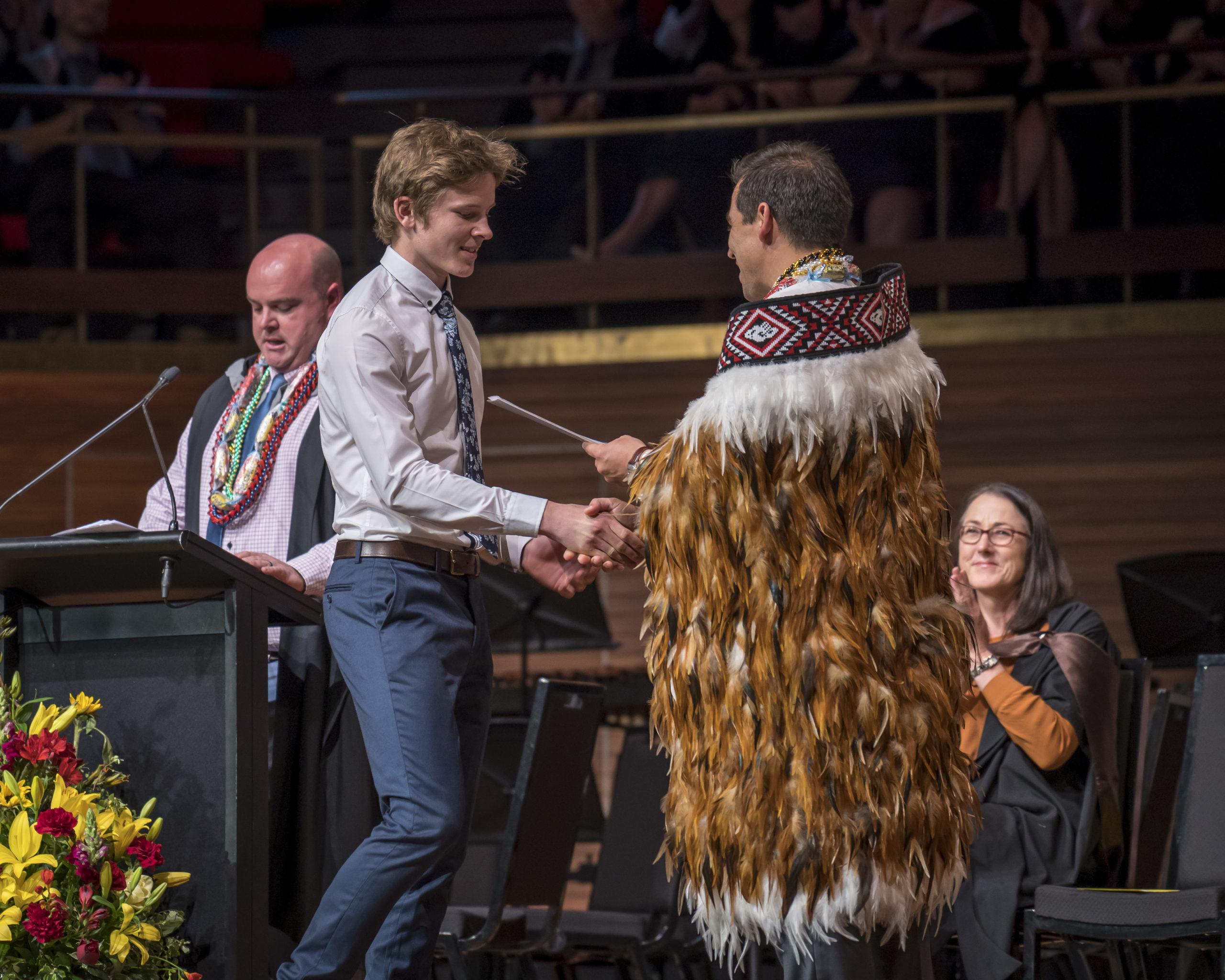 Uncategorized
Sixty years after they all left school the class of 1956 are still connecting. This week they had their annual dinner at the Protocol Restaurant in Christchurch. Current principal Joe Eccleton attended and enjoyed hearing the alumni speak with pride about Cashmere High School as they recounted stories from the school's earliest days.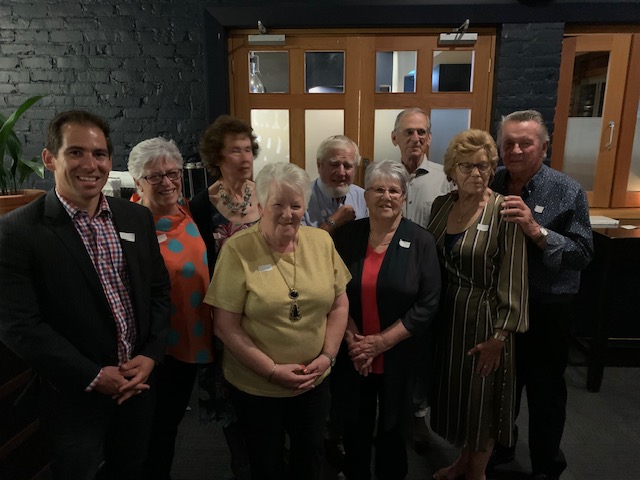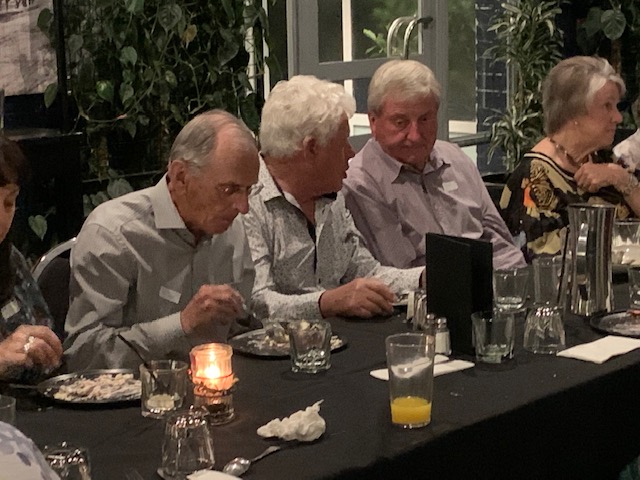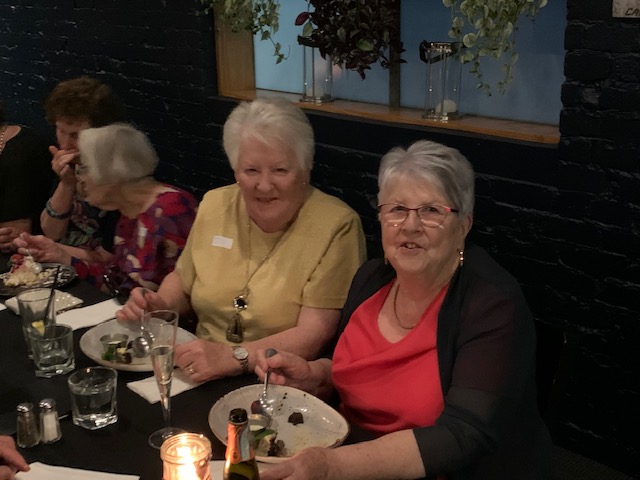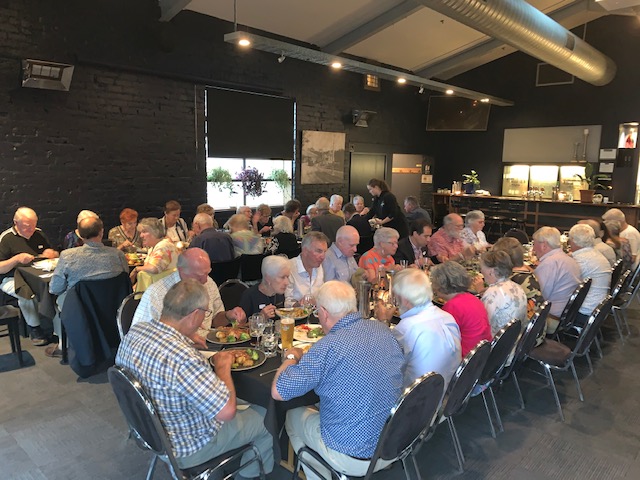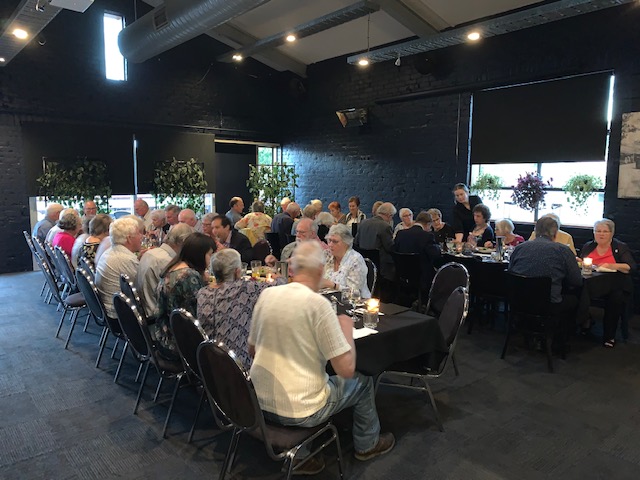 Uncategorized
Following on from our successful fundraiser last year for the McCombs Performing Arts Centre, we are now providing you with the opportunity to assist the school to raise money to contribute to a fund that will give future generations a great school environment and experience. Over the past few years some buildings have been replaced including the PAC but a large part of our school has stood the test of time. However, some areas of the school could do with a "makeover"!
The school requires support in the form of funding for these numerous projects and the Cashmere High School Foundation Trust is providing the opportunity to connect with past pupils and the wider Cashmere community and seeks contributions to achieve this. To recognise your contribution, we still have seats remaining in the PAC that are yet to be named. This provides the opportunity to raise these funds by asking for gifts of $125.00 and we will acknowledge your gift by attaching an engraved name plate on a seat.
Pay online banking on or before 1st November 2020 to:
Cashmere High School Foundation 031594 0196091-00
Reference: Your name, phone number and Seating Donation,
alumni@cashmere.school.nz
with your name and seating plaque details (containing no more than 2 lines of 36 characters total). If your seat name is different to payment name please advise this in your email.
On behalf of all students, thank you for your support!
Call Michelle Corkindale on 027 544 5111 with any questions.
your gift will make you
part of the past, present and future of Cashmere High School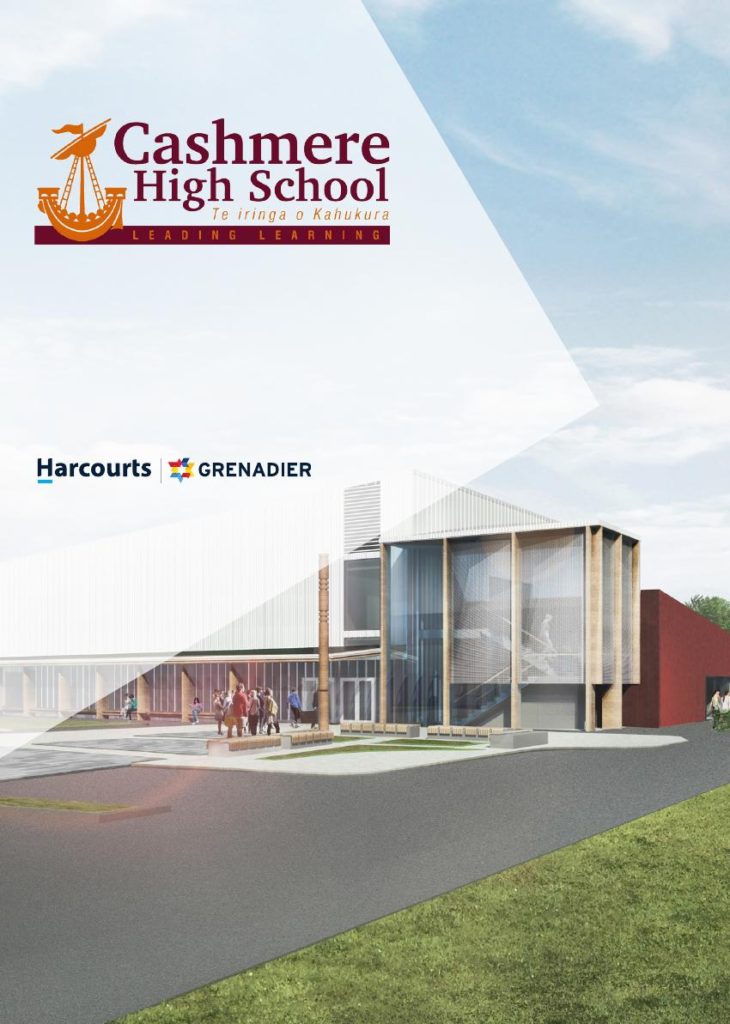 Uncategorized
The new S Block is really starting to take shape now and is due for completion in early 2021, slightly behind schedule due to the lockdown.
It will have 14 new classrooms, which will be occupied by the Mathematics and Statistics Faculty.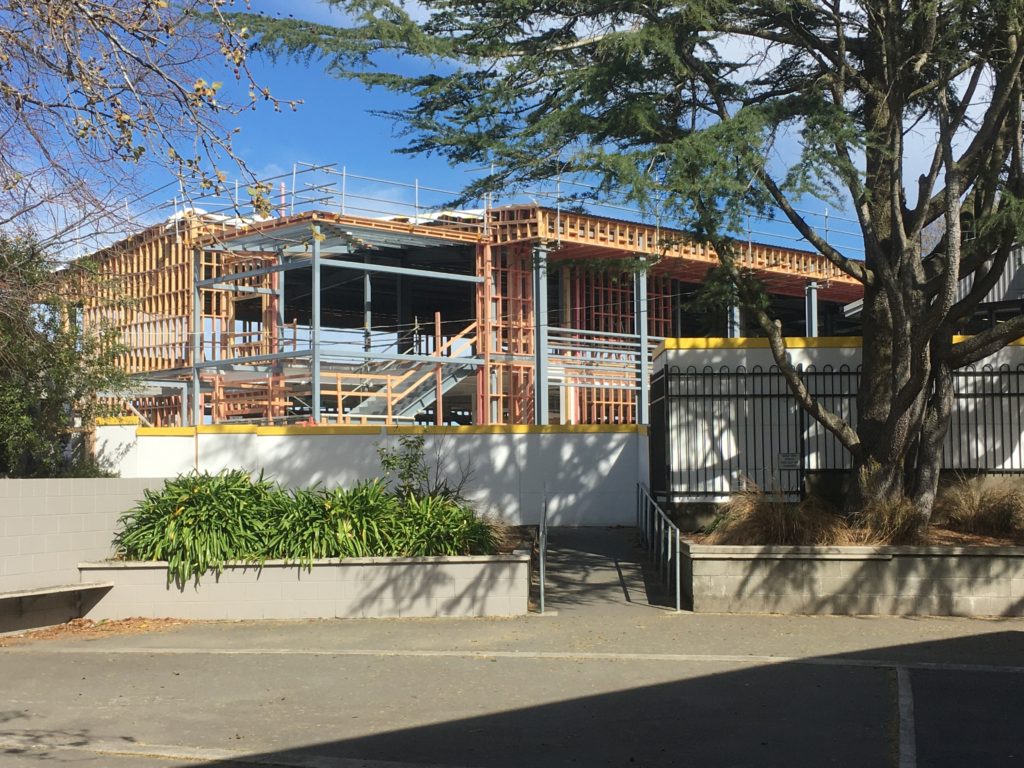 Uncategorized
Dr Michelle Dalrymple, Head of the Mathematics Faculty at Cashmere High, has won the 2019 Prime Minister's Science Teacher's Prize. It was awarded at a live-streamed event of the Prime Minister's Science Prizes on Tuesday, 30th June.
Dr Dalrymple is the first maths teacher to win the award and was nominated for her cutting-edge research, originality and creativity. She has been a teacher at Cashmere High School for the past 16 years, after completing her degree at the University of Canterbury. Michelle regularly shares her teaching ideas and research with other teachers around the country.
The $150,000 prize will go towards the rebuild of Cashmere High School's mathematics and statistics block.
Uncategorized
The Foundation has recently made a donation of just over $10,000 to the school for the manufacture and installation of stage curtains in the new Performing Arts Centre. The Foundation's support of this project ensures the school is in a position to run events such as the production planned for later this year.
This donation was made possible by the PAC seating fundraiser last year along with the financial support of our members.
Uncategorized
On April 29th, the Board of Trustees approved the Ministry of Education's agreement to the reduction of the Cashmere High School enrolment zone.
The Ministry of Education provides capacity for 1800 students at Cashmere High School yet the current role stands at around 2000 students. To avoid the school suffering from overcrowding, the Board of Trustees was left with no option but to reduce the home zone, resulting in properties in the Opawa and St Martins areas now being excluded from the enrolment zone.
The new zone boundaries will take effect from 1st January, 2021 and will affect all 2021 enrolments.
Uncategorized
The COVID-19 pandemic meant that Cashmere High School students were unable to attend an ANZAC Day service this year so, instead, a group of students produced this video for the school community.
It was all filmed in isolation and was even picked up by the media with a small excerpt from it being shown on the national television news on the evening of ANZAC Day.
https://www.facebook.com/cashmerehigh/videos/827043267780337/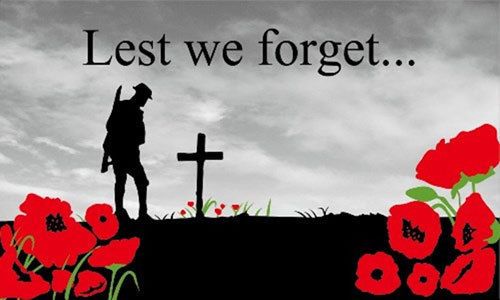 Uncategorized
At the end of August last year, the Cashmere High School Foundation made a significant financial contribution to the school. This donation was a result of money raised from the sale of seats in the new Performing Arts Centre and enabled the school to recently install an orchestra pit cover.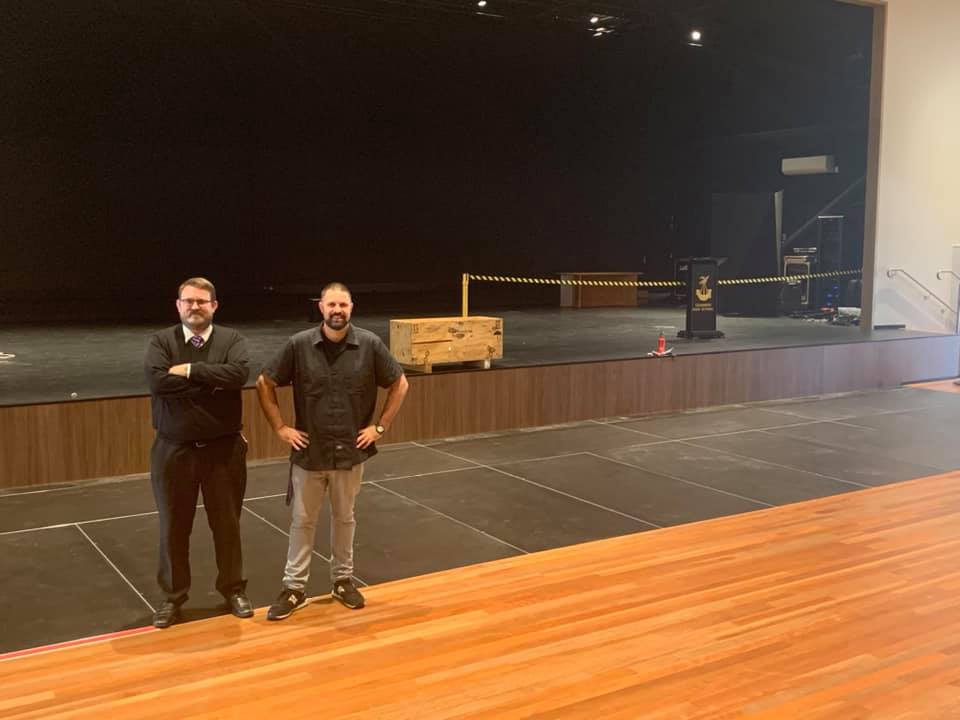 Two delighted teachers, Mr Grant Bartley and Mr John Ussher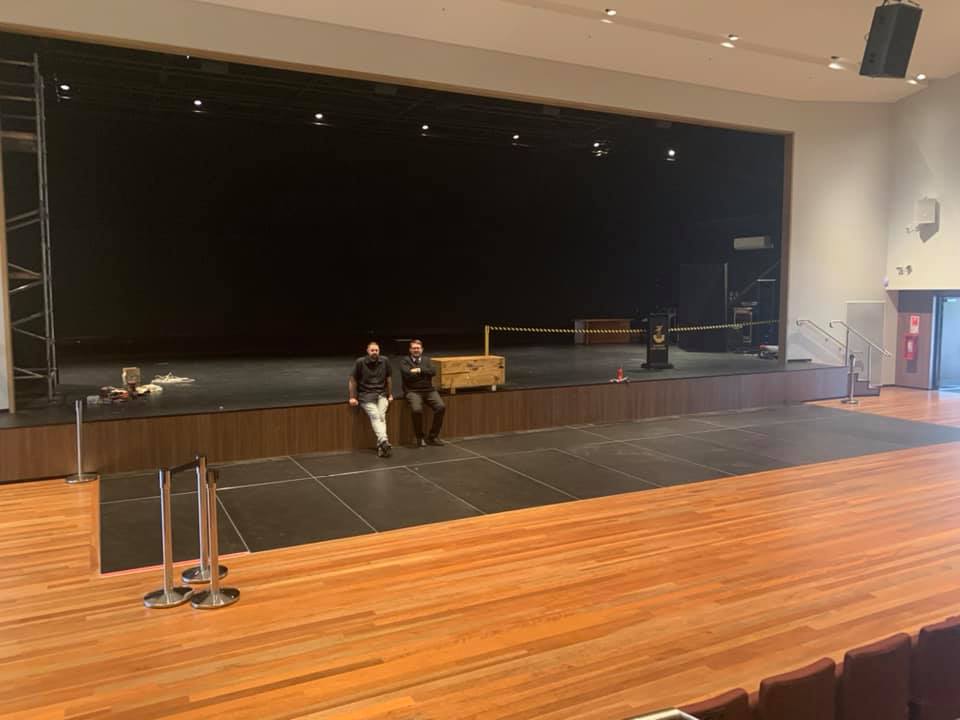 Uncategorized
The final landscaping was completed around the Performing Arts Centre at the start of spring. This included the re-sowing of the Sacred Lawn and the provision of seating, which has proved very popular among the students.
The final stage of the rebuild works began towards the end of Term 3 with the start of the demolition of S Block. It is hoped that the replacement building will be completed for the start of the 2021 school year.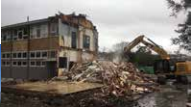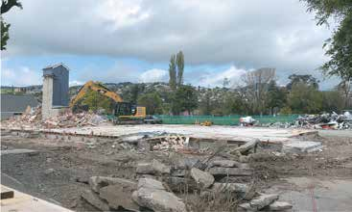 Uncategorized
Staff and students at Cashmere High School were excited and privileged to welcome Prince Charles, Camilla and Jacinda Ardern to the school on Friday, 22nd November.
The kapa haka group performed a loud and powerful haka as the visitors entered the Performing Arts Centre.
Head boy Okirano Tilaia welcomed the royals and the prime minister and spoke about the student vigil he organised following the March 15 mosque attacks. Prince Charles then addressed the crowd and praised the efforts made by Cashmere High School students following the attacks.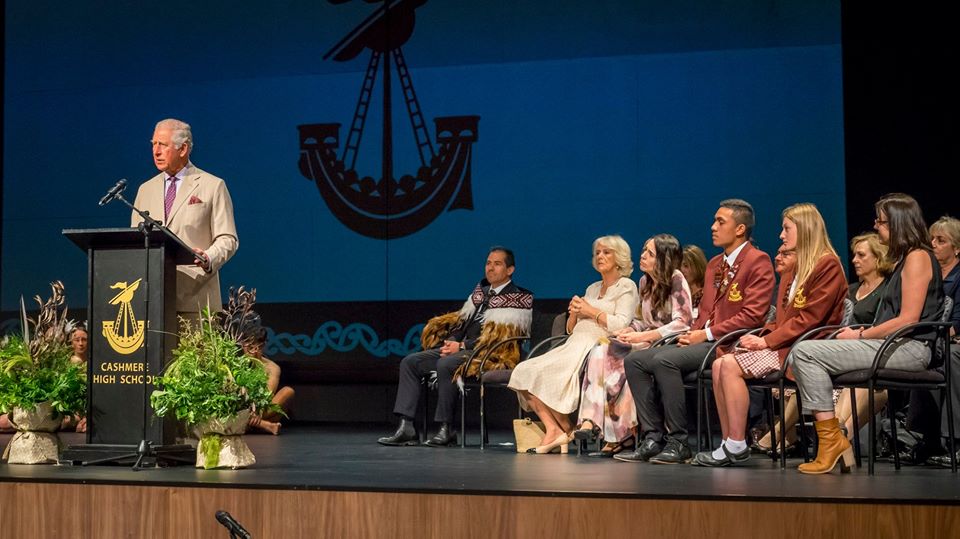 Following the assembly the royals met with students before moving into a private meeting with families directly affected by the mosque attacks.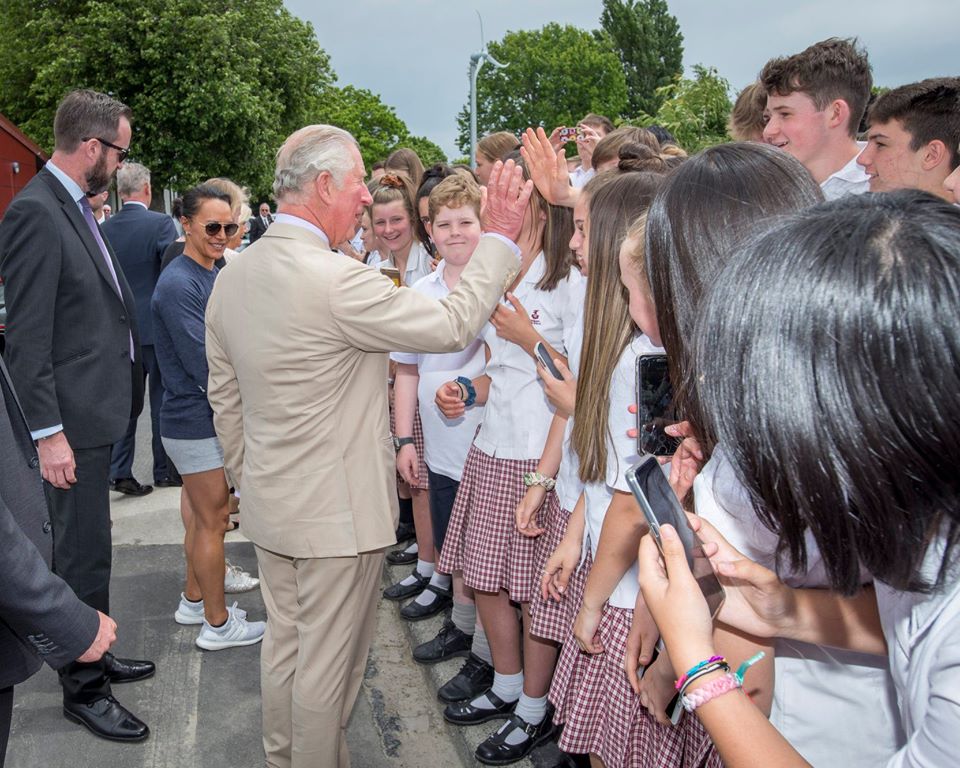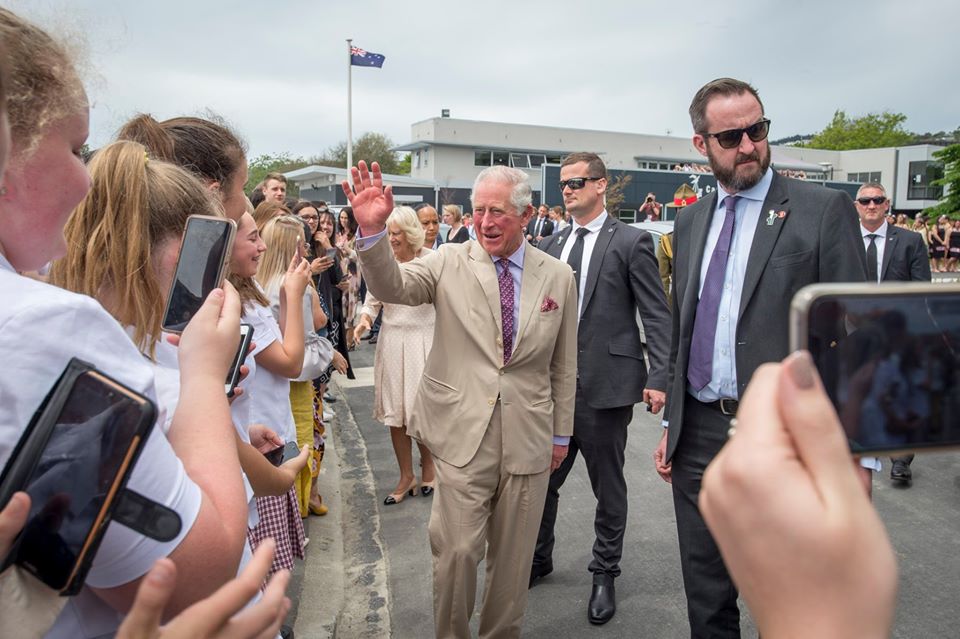 Uncategorized
At the end of August the Cashmere High School Foundation made a significant financial contribution to the school. This contribution is a direct result of money raised so far from the sale of seats in the Performing Arts Centre and will allow the school to make further progress with the PAC and provide students with further opportunities to excel.
Uncategorized
The rebuilt McCombs Performing Arts Centre was officially opened on Thursday, August 15th. In attendance were the school kaumatua, Henare Edwards, previous principals, members of the McCombs family, staff from the Ministry of Education, Leighs Construction, and Athfields, representatives from the Board of Trustees, school staff, current parents and pupils, and members of the Cashmere High School Foundation.
Previous principal Mark Wilson unveiled the plaque in the foyer before Henare Edwards led guests to the auditorium where guests heard speeches from Mark Wilson, current principal Joe Eccleton, and one of Sir Terry McCombs' sons, Peter. There were performances from the kapahaka group, the chamber choir and the stage band and then Mark Wilson and Peter McCombs cut the ribbon to declare the Performing Arts Centre officially open.
Afterwards guests mingled in the foyer over light refreshments and viewed some of the new spaces in this wonderful building, which will be a great asset to the school.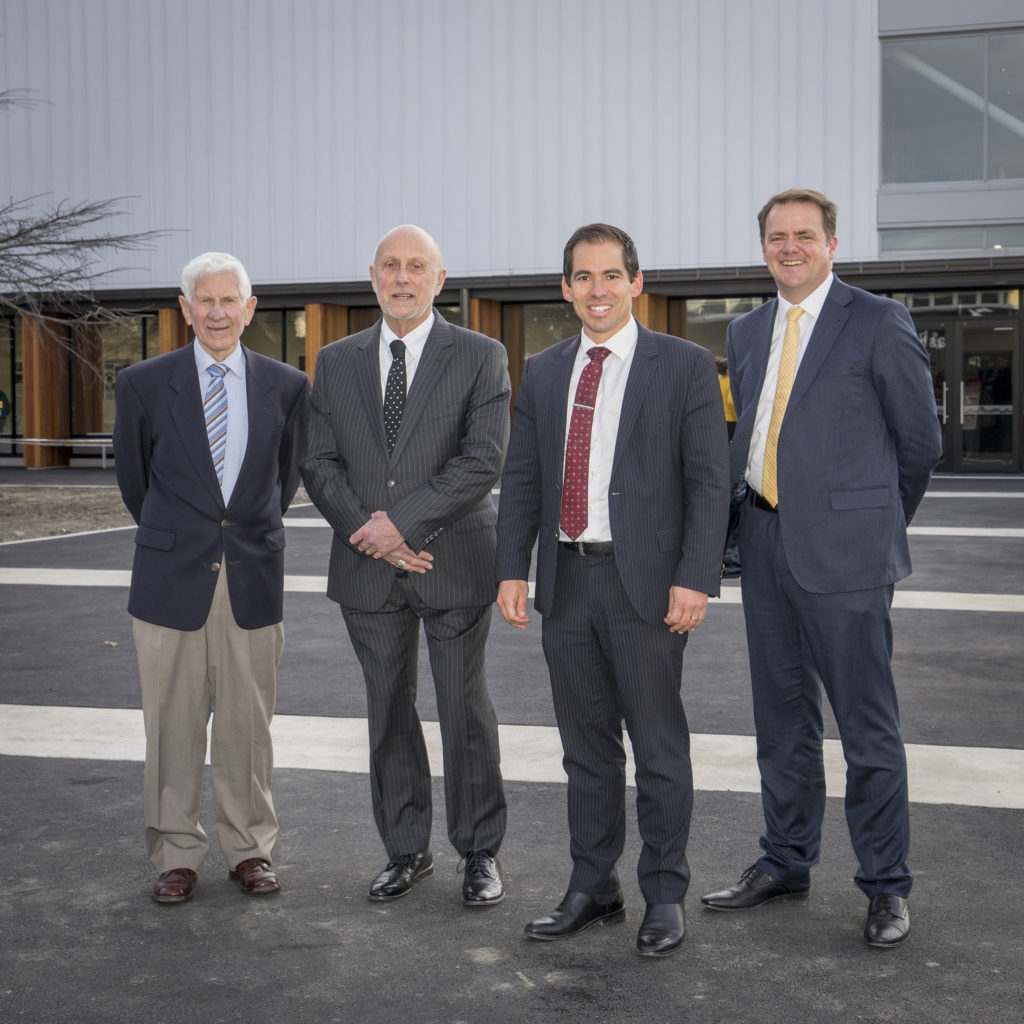 Former principals and current principal prior to the ceremony. From left to right: John Murdoch, Dave Turnbull, Joe Eccleton, Mark Wilson
Uncategorized
The new McCombs Performing Arts Centre is nearing completion and Cashmere High School would like to welcome members of their community to the official opening on Thursday 15 August at 4.45pm.
As numbers are limited, please collect a complimentary ticket from the Payment Centre in the school office prior to midday on Tuesday 13 August.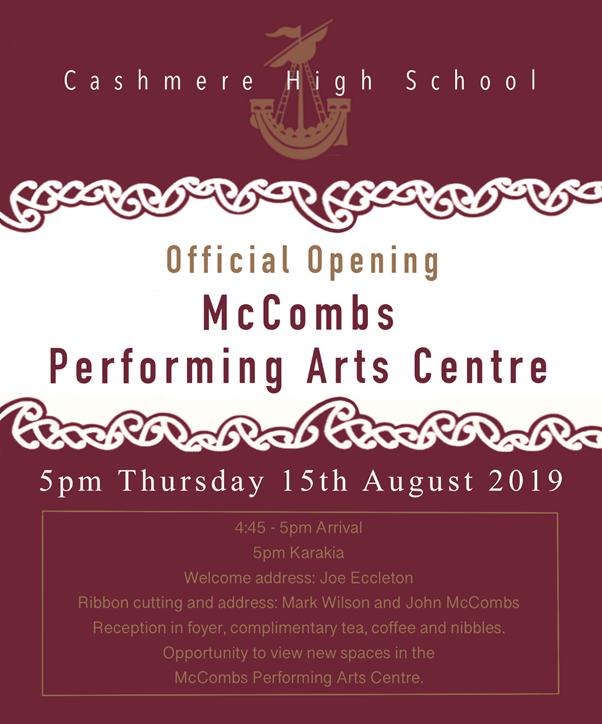 Uncategorized
Term 3 is now well under way and Cashmere High School has been pleased to welcome its new principal, Joe Eccleton. His tenure at Cashmere High School began with a powhiri on the first day of the term. Kaumatua Sir Tipene O'Regan and Henare Edwards spoke on behalf of the school and this was followed by a "handover" of Joe by a delegation of former colleagues from Christ's College.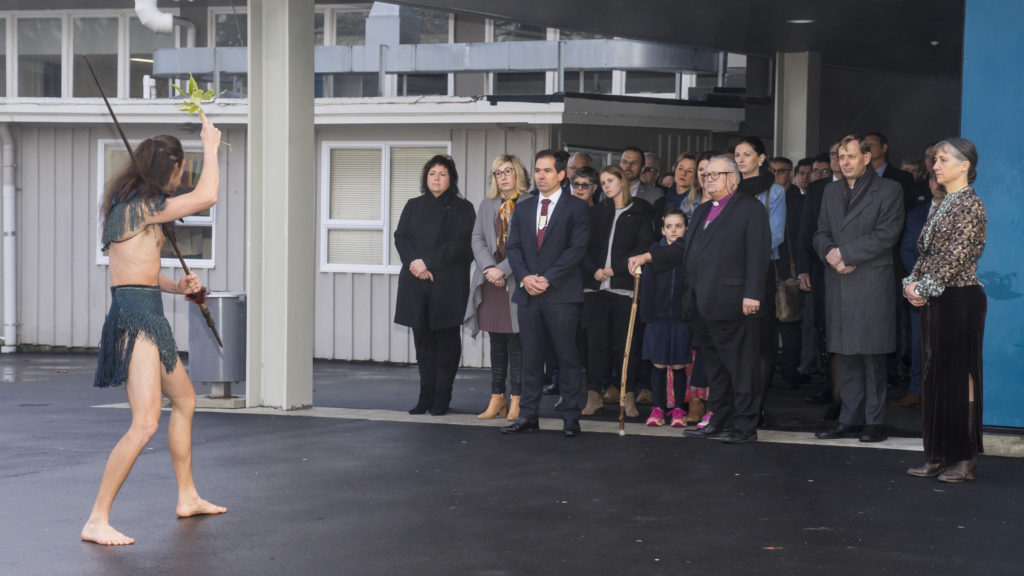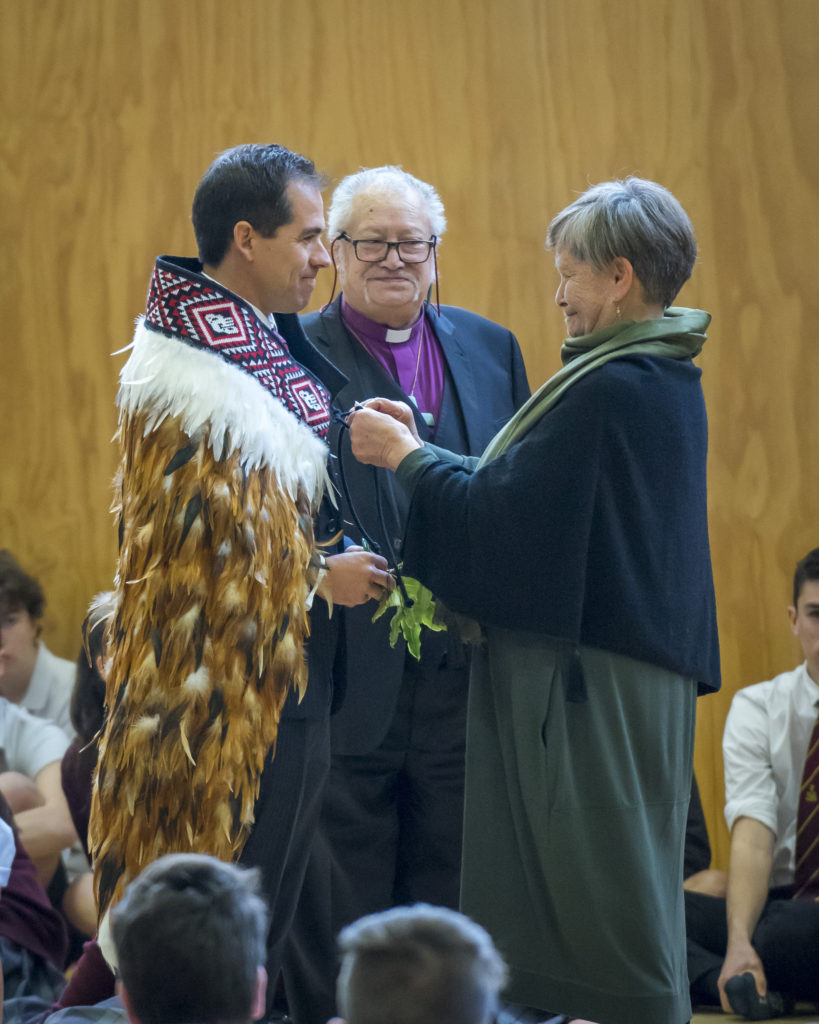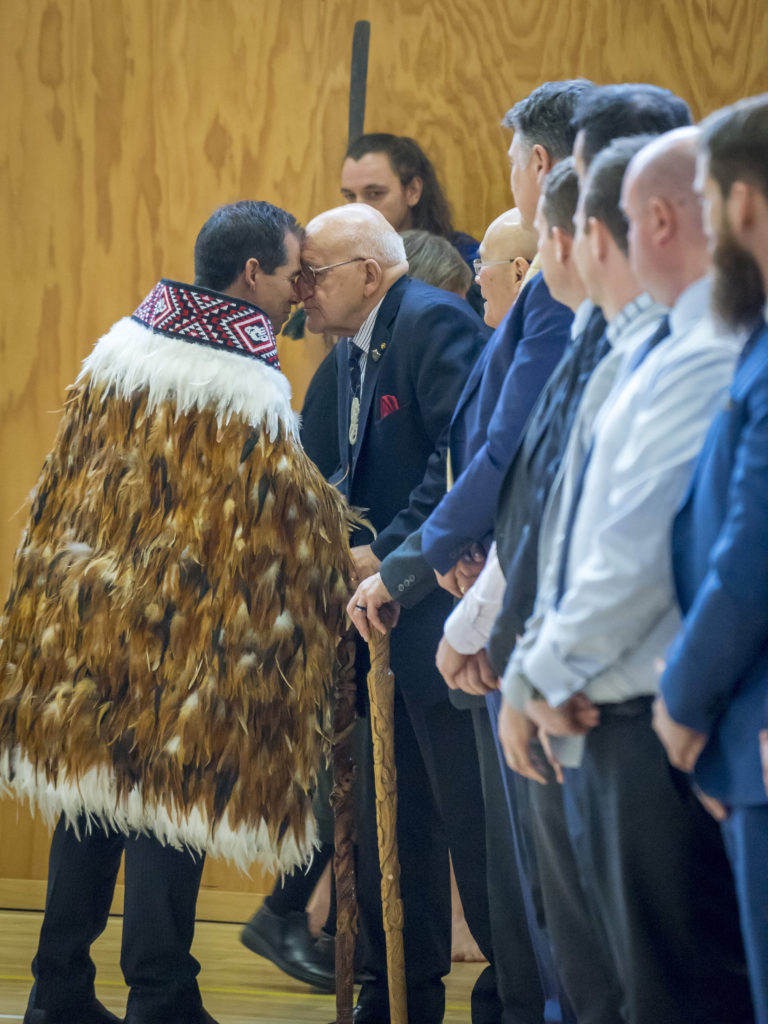 Uncategorized
The McCombs Performing Arts Centre has provided many fond memories for generations of Cashmere High School students.
Now's your chance to give future generations that same opportunity.
A large part of our school has stood the test of time, however, some buildings including the Performing Arts Centre have had to be replaced following the Christchurch earthquakes. The building is being replaced but the spirit and history remains.
The Performing Arts Centre will contain approx. 575 seats and our aim is to raise $71,000 by asking for gifts of $125.00 per seat. In recognition of your gift we will attach an engraved name plate on a seat recognizing your contribution.
Pay online banking on or before 30th September 2019 to:
Cashmere High School Foundation 031594 0196091 00
Reference: Your Name, Phone Number and Seating Donation, then email: alumni@cashmere.school.nz
with your name and seating plaque details (containing no more than 2 lines of 36 characters total). If your seat name is different to payment name please advise this in your email
Your gift will make you part of the past, present and future of Cashmere High School.
On behalf of all students, thank you for your support!
Call Michelle Corkindale on 027 544 5111 for any questions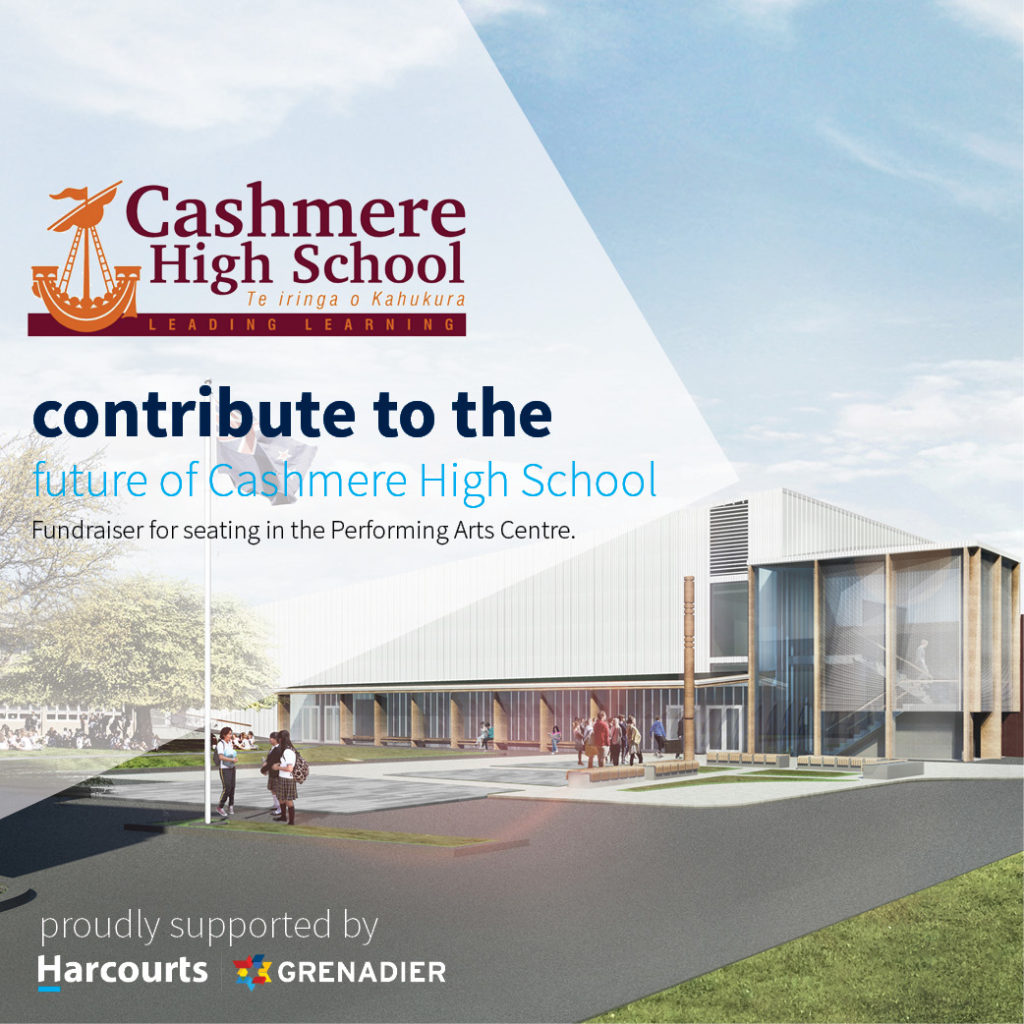 Uncategorized
Work on the new Performing Arts Centre is progressing well. Most of the external work is now complete and the focus has shifted to the internal spaces, where several kilometres of cable have been installed into the walls and most of the gib has been installed.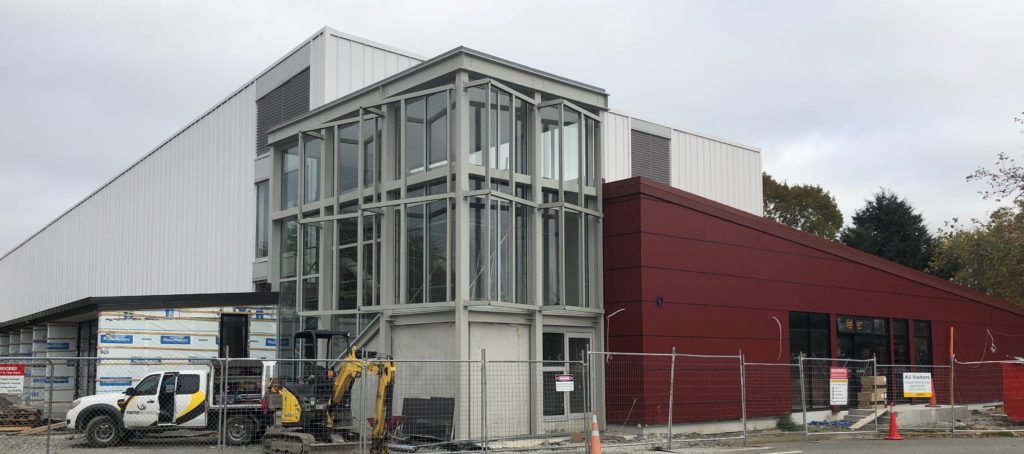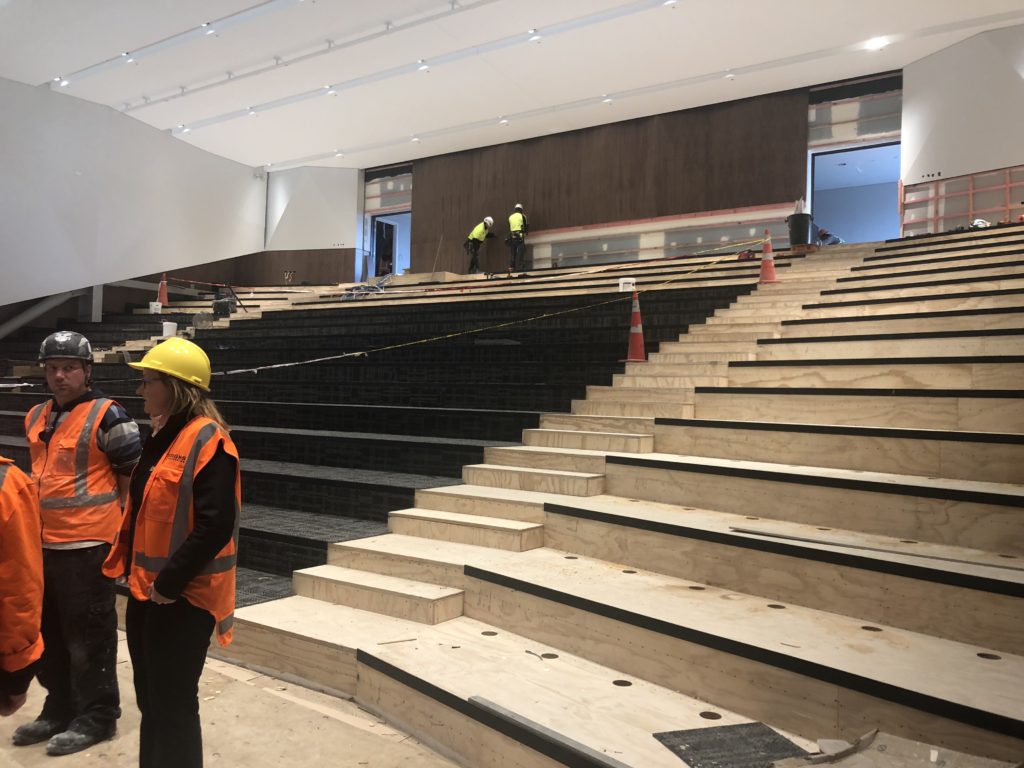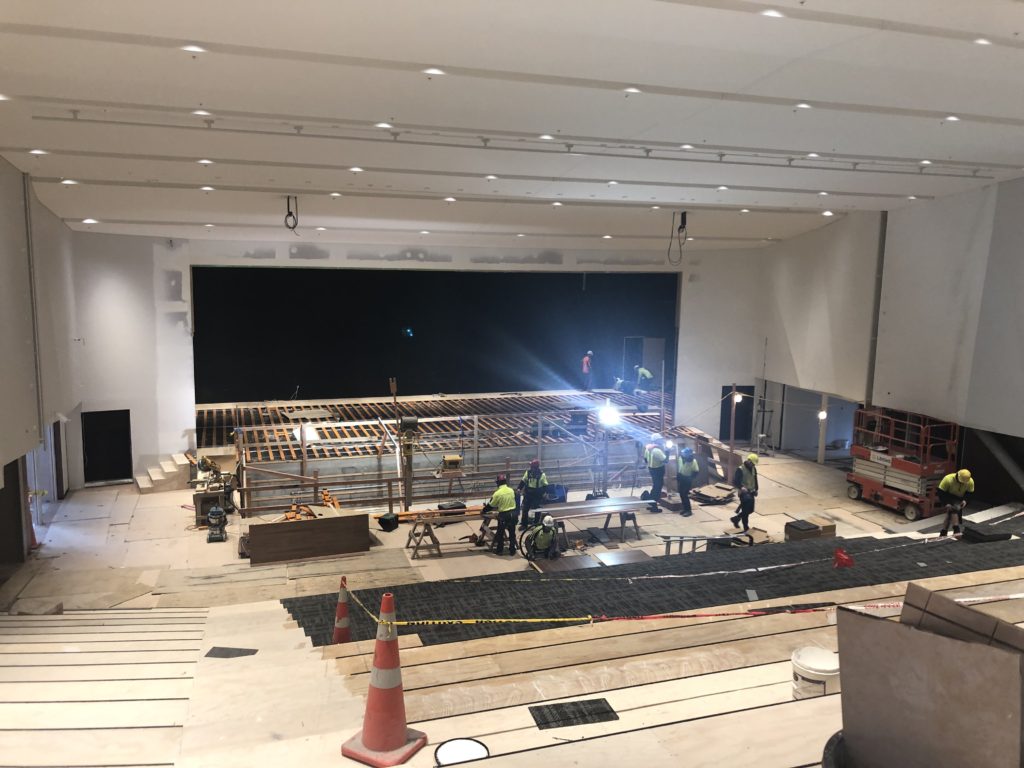 The civil works have also continued elsewhere in the school. Several picnic tables and outdoor seats have been installed and, during the school break in April, a major update of the netball courts and installation of a hockey turf were completed in preparation for the winter sport season.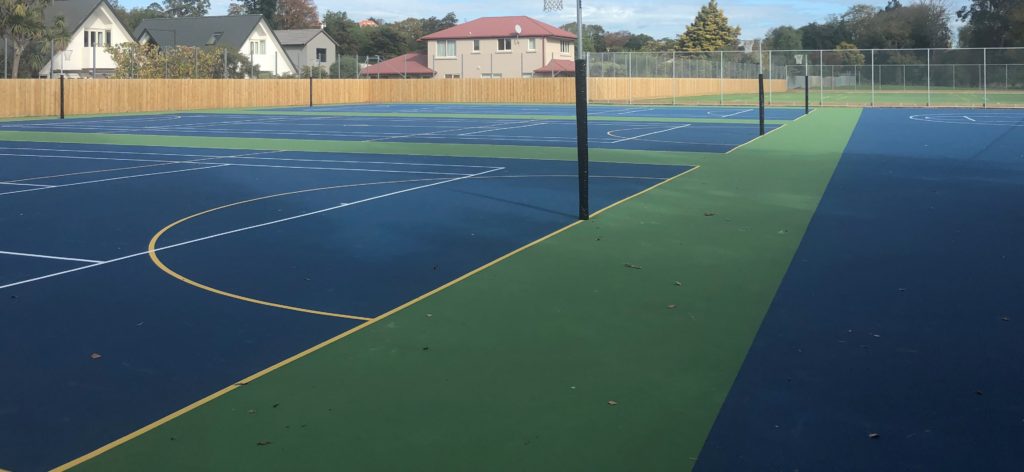 Uncategorized
Cashmere High School has been overwhelmed by support from all around the world following the devastating terror attacks of March 15th that directly impacted several families within the school.
Acting Principal, Carla Smith, recently communicated the following message:
"I would like to acknowledge the loss and grieving felt by our school community as a result of the tragic events of the 15th of March. I was deeply impressed by the way in which our staff and student community managed themselves through this difficult time. I want to make particular mention of our Head Boy, Okirana Tilaia, who along with other student leaders, organised an across school vigil, and an open mike evening, enabling students to stand together and share their empathy, their love and their voice. These events showed that our young people can use social media in really productive ways to make a positive difference in their own community and globally.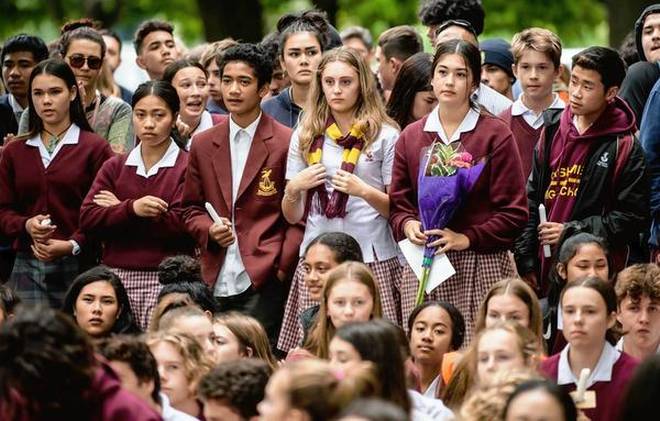 I would also like to pass on my sincere thanks to our global school community for all the support that our school, students and staff, have received in the wake of these events. Our school has received: donations; banners; peace cranes (senbazuru); messages, cards, and letters of support from individuals, families and schools all around the world.
Our school community feels very supported by these amazing messages of love, hope and peace! Due to this overwhelming response, the school opened an account for donations, to be passed on to the families of those Cashmere High School students directly affected by these events. As at the end of Term 1 2019, $56,000 had been deposited into that account. These funds were distributed to the families concerned during the school break. Donations continue to come into this account, and these will continue to be forwarded to the families on a regular basis."
If you wish to support the families in the school who have suffered loss please make a donation to the following account:
12-3482-0034441-00
Please include the code/reference of CHSsupport so the school knows it is a donation to this cause.
Uncategorized
Cashmere High School's new principal has been appointed.
The letter sent out by Geordie Hooft, Chairman of the Board of Trustees follows:
"It is with great pleasure that the Cashmere High School Board of Trustees announces that Mr Joe Eccleton has been appointed to the position of Principal, and will take up the role at the start of Term 3.
Mr Eccleton will be known to many of you in the Cashmere High School community. He taught and held a number of leadership roles at the school for 10 years from 2006. The role he held at the time of his departure in 2016 was Assistant Principal – Student Curriculum Pathways. He left to take up the role of Assistant Principal – Curriculum, at Christ's College.
We are really delighted to be able to welcome Mr Eccleton back to Cashmere High: he is an outstanding leader with the vision, experience and skills to continue to push the educational boundaries at Cashmere High School.
As you may know, ahead of the appointment process we sought input from teachers, students and the wider school community about the qualities essential in the person we would appoint to replace our former Principal Mr Mark Wilson. The advice we got from all was consistent: continue to build on the strong leadership and direction already established in the school. In Mr Eccleton we have a new Principal who is committed to the values of the school, and will be focused on ensuring that the school is safe, caring and inclusive, while challenging and encouraging all to strive for excellence across wide fields of endeavour. We know Mr Eccleton is passionate about ensuring Cashmere High School continues to offer the opportunities and experiences needed for students to develop their strengths, passions and purpose. He strongly believes that students who have a sense of identity, strong interpersonal skills and a desire and disposition to serve others will ultimately contribute to a more inclusive community. He noted to the Board that he believes equity in the education system is essential, in particular the outcomes of Māori students. And in his earlier roles at Cashmere High School, and more recently at Christ's College,he has worked hard to develop stronger bi-cultural perspectives among staff and students through the inclusion of tikanga Māori.
Mr Eccleton lives in the Cashmere High School zone with his wife and two primary-school aged children.
We look forward to welcoming Mr Eccleton in Term 3.
Ngā mihi
Geordie Hooft
Board Chairman"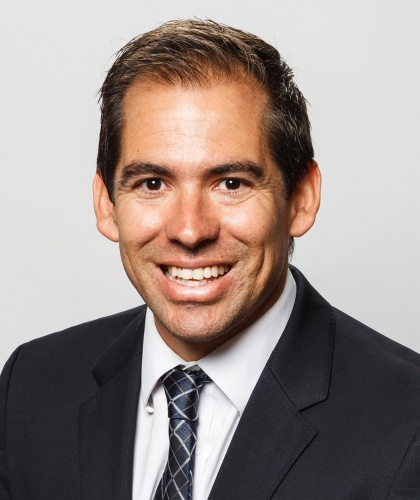 Uncategorized
Cashmere High School's much-loved principal of the last 10 years, Mark Wilson, finished at Cashmere High School at the end of Term 1 to take up a new position in Auckland.
At the end of the last day of Term 1 students performed a haka for Mark and then staff and students formed a guard of honour to farewell him.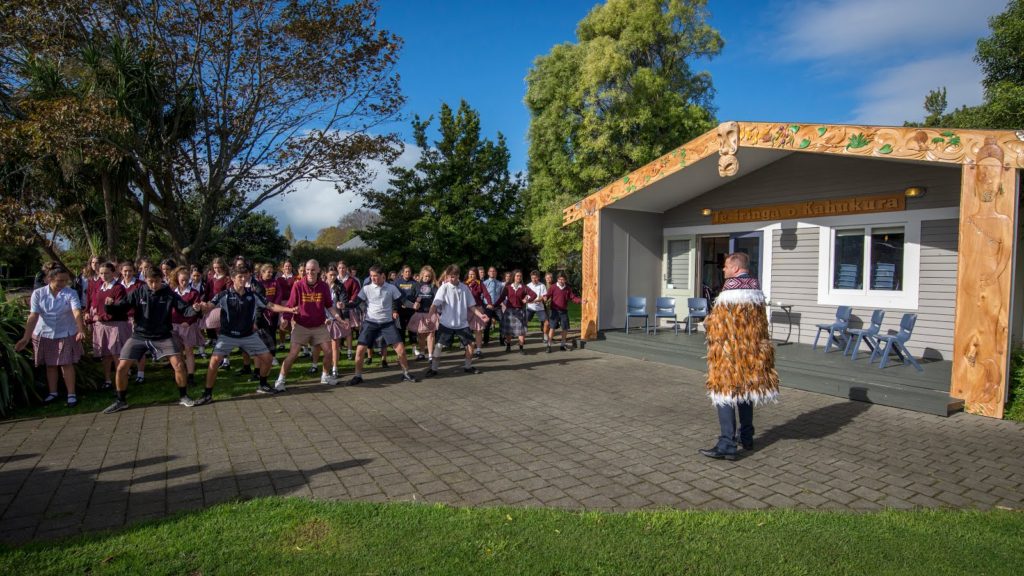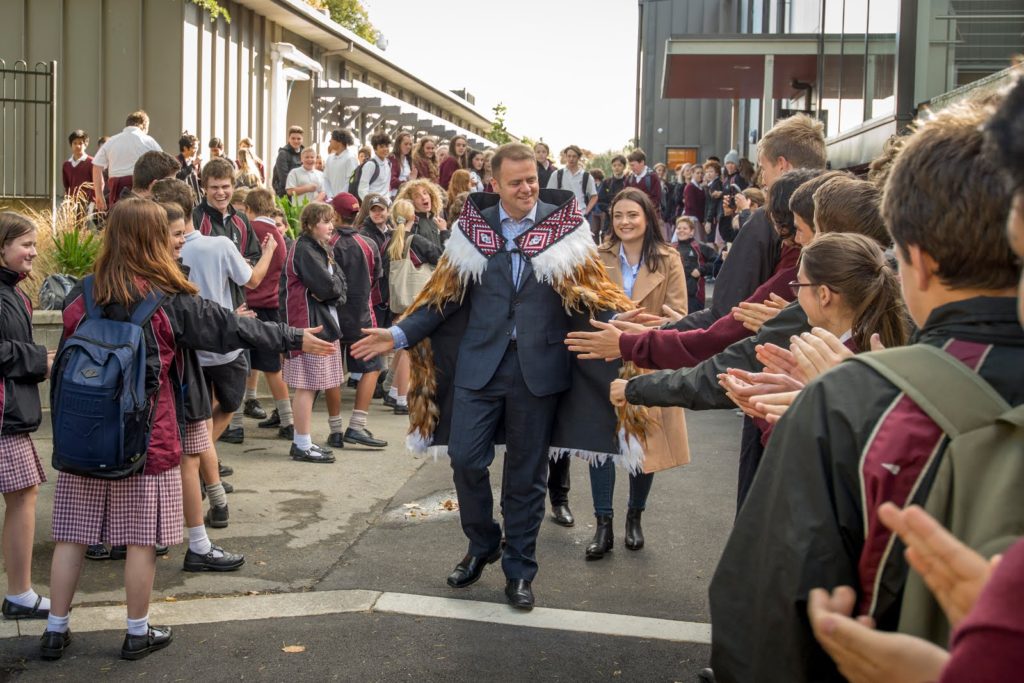 The new principal will commence at Cashmere High School at the start of Term 3.
Uncategorized
The mosque shootings of Friday, March 15th have been particularly devastating for the Cashmere High School community.
Two current pupils of the school lost their lives that day – Sayyad Milne (Year 10) and Hamza Alhaj Mustafa (Year 12). Hamza's father was also killed and his younger brother, Zaid (Year 9), is in hospital recovering from gunshot wounds. Two fathers of other students were also shot and are recovering in hospital.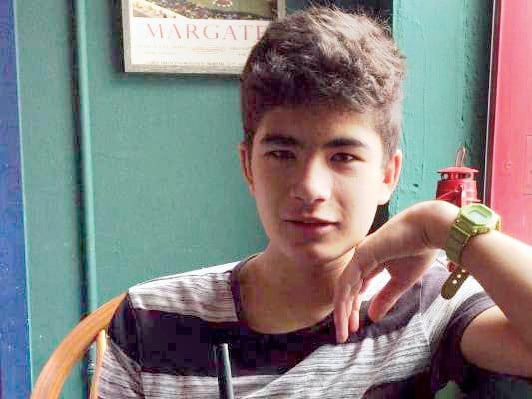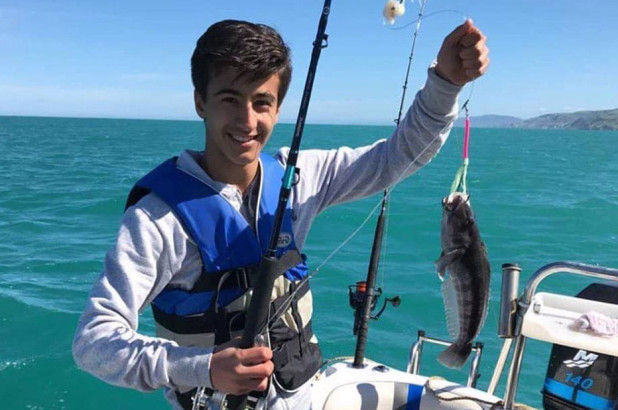 Past pupil Tariq Omar (class of 2012) was also killed in this horrific event along with the father of past pupil, Imran Safi (class of 2018).
The school students have been well supported this week by the school staff as well as Ministry of Education specialists. The students have also stepped in to support their wider community by organising baking drives for the Muslim community and emergency workers, and holding a vigil for secondary school students.
If you wish to support the families in the school who have suffered loss please make a donation to the following account:
12-3482-0034441-00
Please include the code/reference of CHSsupport so the school knows it is a donation to this cause.
Uncategorized
Past pupil and professional artist, Jacob Yikes, has recently painted a new mural on the west side of D Block. This mural is inspired by Mount Rushmore in the USA, with the faces of the six famous New Zealanders whom the competitive Houses are named after being placed in front of the local Cashmere Hills.
Uncategorized
Just prior to the start of the school year, the opening of the new Science (A Block) extension was held. This is part of the school's post-earthquake Stage 2 Christchurch School Rebuild (CSR) property programme. This exciting new two-storied extension includes seven new specialist Science laboratories, a new staff workroom, toilets and two large breakout spaces.
The extension was officially opened by two former Science teachers: Anne Mitchell and Murray Allison. They were both employed at Cashmere High School for 30 and 31 years respectively, and both held the following leadership roles at different times: HOD Biology, Head of School, and Deputy Principal. The extension block was officially blessed by one of the school's parents and kaumatua, Henare Edwards. Former principal from 1981-91 (and previous Cashmere Science teacher and HOD) Mr John Murdoch was also in attendance at the opening function.
The school community is thrilled with this stunning new specialist facility.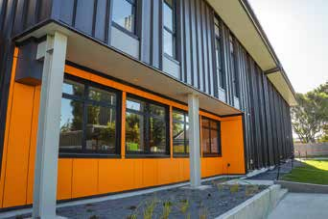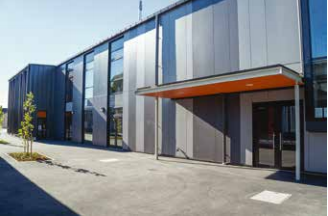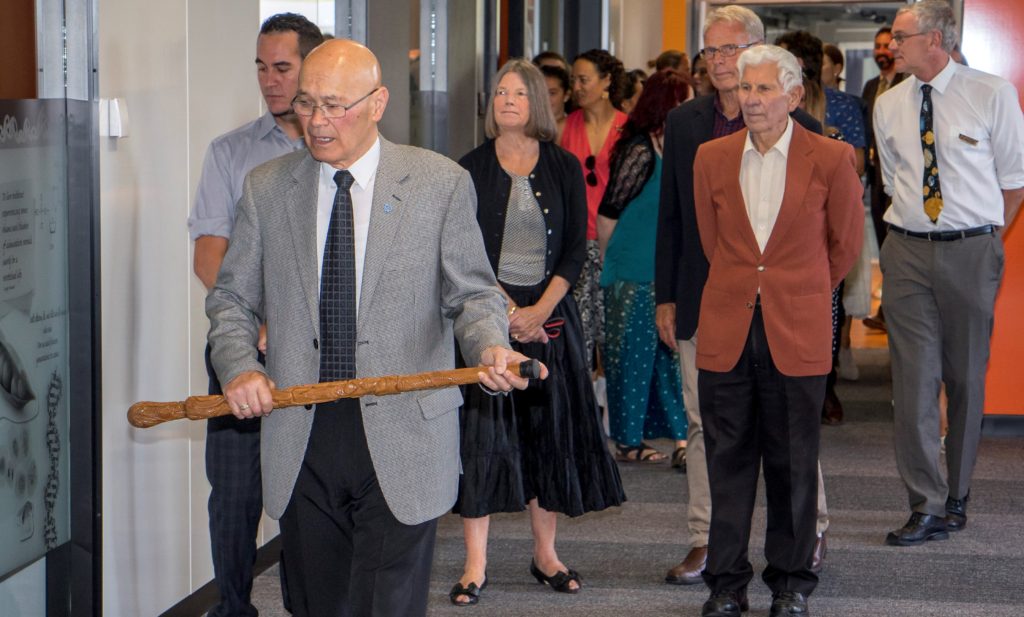 Uncategorized
At the end of 2018 Cashmere High School won the New Zealand Readers' Cup – a national trophy for Year 9 reading comprehension.
This national competition is a chance for Year 9 students to read a pre-selected list of books and pit their comprehension and memory skills against other teams to win regional and national prizes. Teams of four students (plus reserve) read five to six books and learn everything there is to know about the stories, from minute details to broad overarching concepts and themes. Cashmere High School's team of Maddie Carter, Polly Daniels, Arabella Lay, Isla McLarin and Elizabeth Milne won the Aoraki regional event, then went on to win the National event against four other schools, one from each major region. Following on from this awesome achievement, the team will now share their experiences as part of coaching the 2019 Year 9 Readers' Cup team.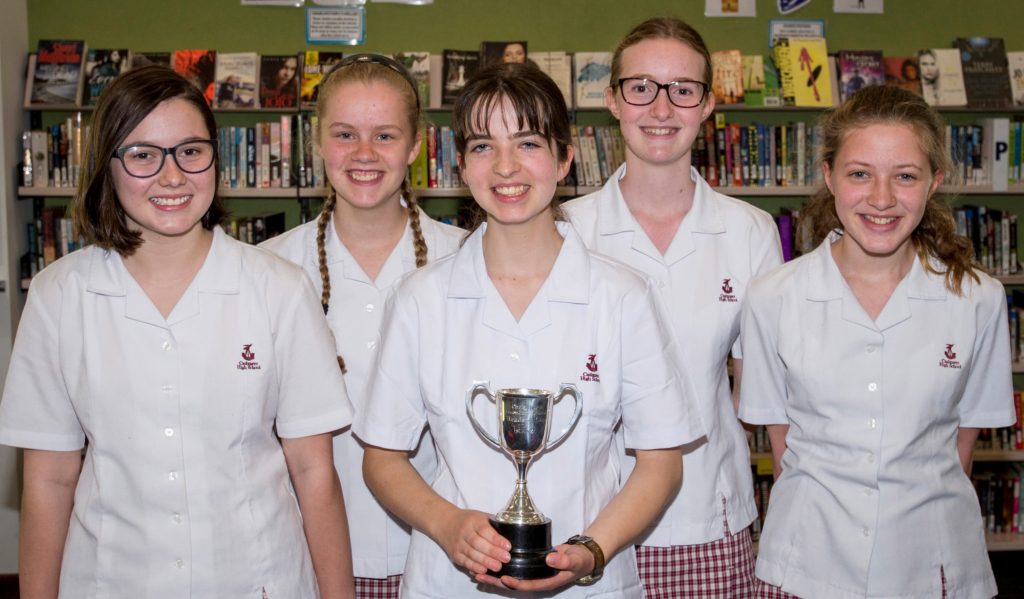 Uncategorized
It's exciting to see the new Performing Arts Centre really taking shape now. This great new facility is now expected to be completed early in Term 3 (July).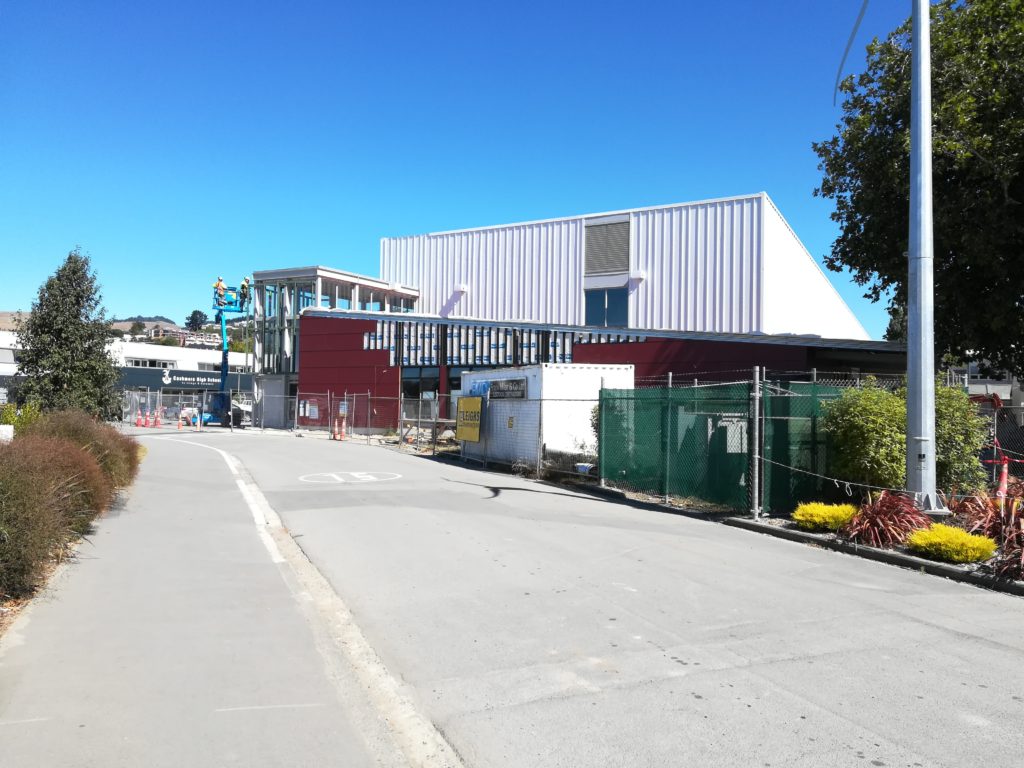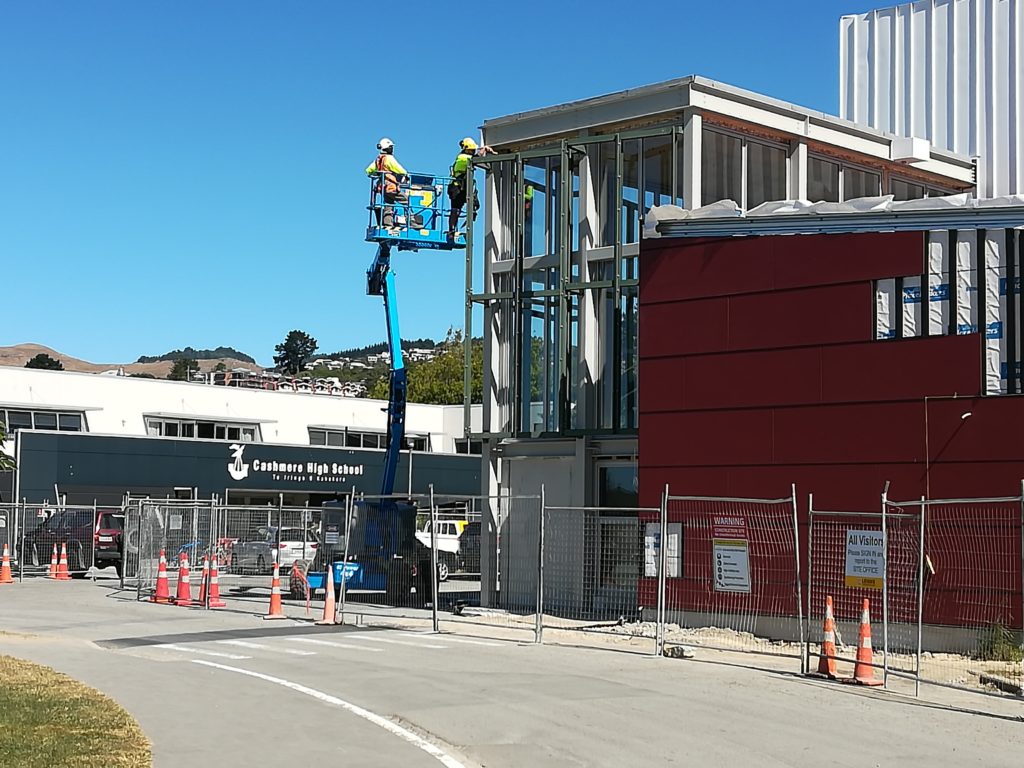 As scheduled the new Science Block opened in time for the start of the 2019 school year. Photos of this to follow in due course.
Uncategorized
On January 7th, 2019 staff and parents were advised that Cashmere High School's principal, Mark Wilson, had resigned from his role to take up a new position in Auckland.
The letter sent out by Geordie Hooft, Chairman of the Board of Trustees, follows:
"It is with sadness that I let you know I have accepted the resignation of our highly valued Principal, Mark Wilson. Mark will leave Cashmere High School at the end of Term 1 for the role of Executive Principal of Kristin School, Albany, North Shore (Auckland).
Cashmere High School has benefited from Mark's inspiring leadership for almost ten years, through challenging times. Notwithstanding the impact, the earthquakes have had on the school community and school buildings, under his leadership the school has grown in reputation and success both academically and outside the classroom.
A hallmark of Mark's leadership has been his commitment to developing a highly effective leadership team. Together they have transformed the school's culture and practice, leading to improved student learning, engagement and achievement. Mark leaves Cashmere High School in a strong position.
The role at Kristin School offers Mark an exciting and challenging opportunity. The Board of Trustees congratulates him on his appointment and I hope everyone in the wider school community will join us in wishing him the very best.
The Board of Trustees will begin recruitment for a new Principal as soon as possible in 2019. Cashmere High School's talented and experienced senior leadership team will lead the school until a new Principal takes up the role.
Yours sincerely,
Geordie Hooft
Chairperson
Cashmere High School Board of Trustees"
The following day Mark Wilson responded with the following comments: –
"Kia ora
Following the Board's announcement of my resignation, I would like to follow this up with a personal comment…
While I have accepted, and look forward to this new position at Kristin School in Auckland, it is with a lot of sadness that I will be leaving the Cashmere community after almost ten years.
Cashmere will always be a very special place for me and my family. Both our children attended Cashmere High School, and my wife Judi and I have many good and close friends here in our community.
The extraordinary challenges we have all faced over the past ten years have actually strengthened my love and connection with this school and its community. We have experienced some truly sad and difficult times, and through these various adversities, our community has been supportive, positive and strong. While I was not seeking to leave Cashmere, I do believe that I have another school in me, and that change can be a healthy and good thing for people and organisations.
When I first arrived here at Cashmere I recognized that this "good" school could become a "great" school, and this "good to great" message became my mantra for these ten years. I sincerely believe that this mission has been achieved through the hard work and love of many wonderful colleagues. Despite all the challenges, we have seen our school grow and improve in so many ways, e.g. the tone and culture of the school; NCEA results; student behaviour, attendance and engagement; community pride in the school; significant increase in in-zone enrolment numbers; and now as we near the completion of our post-earthquake property works we will have some superb facilities. With a very strong and highly collegial staff, I believe that Cashmere is very well placed to successfully move into this next stage.
Thank you for being such an amazing team and for journeying through the last ten years with me. I am truly grateful to have worked alongside you and for the opportunities to be shaped and challenged in this leadership role.
Ngā mihi nui
Mark Wilson
Principal"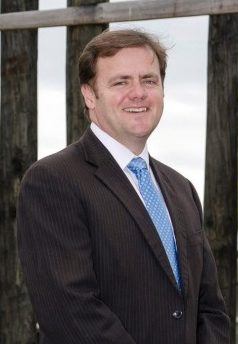 Uncategorized
The new Performing Arts Centre (PAC) is rising up on the site of the former one. This impressive new modern facility will include an auditorium to seat 800, two drama classrooms, toilets, music rehearsal rooms, staff offices and
storage areas. The expected completion date will be around the end of Term 2 (early July) 2019.
The exciting new Science block is an extension to the current A block. This new extension will include an additional seven specialist science classrooms and staff workroom. The expected completion date will be the end of this year, with the space ready for use for the start of the 2019 school year. 
Between B and D blocks there is a new drainage garden. This is to meet new Council regulations around surface water drainage to help minimise runoff into local streams. This new drainage garden (with native plantings)
has the added benefit of breaking up the asphalt and bringing in more greenery into the school environment.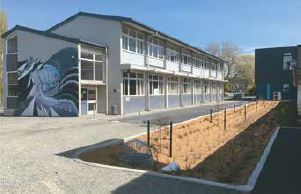 The internal fit-out of the new Science block is currently well underway.
After some initial project delays around supplying structural steel (after a supply company went into liquidation), the builders Leigh's Construction Ltd have done a wonderful job getting the project back on schedule.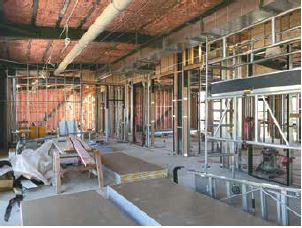 The same drainage garden design is currently being installed in the front of our W block (Technology) area as well.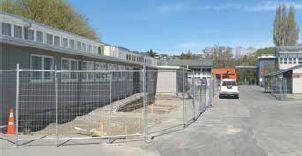 Uncategorized
A first hand account of Cashmere High School as an early pupil, written By Jeff Upton and published with permission.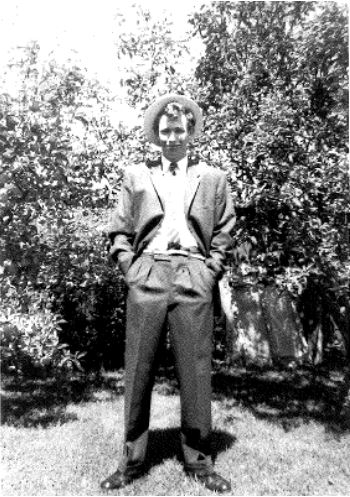 I was excited about becoming a pupil at CHS because someone had told me that they had a Rock 'n Roll club. I asked my cousin (a 1956 entrant) about it, and his reply "Well, if you can call it that!" turned out to be the reality. Gary Day, Fred Tuck and a battered record player in a corner of the playing fields. Unhappiness was the hallmark of my first three years at CHS. In reality, I hated it. Two curious incidents stand out in my memory of that first year. Remember Room A5 in 1957? It was empty and served various functions, including special "boys only" assemblies, sports meetings, film showings and the like. This was a meeting to discuss summer sport and taken by Bill Brittenden (BB). All the boys were present. Following BB's spiel, he asked if there were any questions. There were several, and then a kid named Allister McRoberts raised his hand. I knew Allister quite well. We had gone through Addington Primary together and had become firm friends. We were in different classes at South Intermediate but kept in touch. He was an only child, intensely proud of his late father who had served with huge distinction in WWII, and understandably close to his mother, who was rather older than most of our parents. Anyway, Allister politely asked BB if the latter knew when interclub softball competitions were due to commence that summer season. An expression of distaste transformed the Big Man's face, and he replied "No, I don't. And, quite frankly, I'm not particularly interested". Of course, in BB's limited world, any lad who didn't want to play cricket was obviously mentally impaired in some way or morally destitute. [Incidentally, I LOVE cricket] Many, many years later (circa 1988, in fact), I was managing a halfway house in St. Albans for people with drug and/or alcohol dependency. My next-door neighbour was a senior staff member at Aranui HS (where, coincidentally, BB was the first principal in 1961) and had taught at CHS during his long career. We were shooting the breeze one Sunday afternoon, and I related to him the incident outlined above. His response was "What a f%#@ing prick!" I nodded and said, "Thank you, Ian, for vindicating my exact reaction as a 3rd form pupil in 1957".
On a lighter note, I recall John Murdoch, who was both our Form and maths teacher, replying to Derek Wilson (yet another victim of metastatic melanoma), who had asked when we were going to get the results of an algebra test back. "When I have calmed down sufficiently to return them, without totally losing my temper, Wilson!" This answer went down exceedingly well with class P3B, which I am not sure is what Johnny Murdoch intended.
I also recall prize-giving a few months later. It was held outside in front of the Admin. Block (I think it might be the rose garden area now). The Reverend Brash was giving the usual clichéd rant of what a great school CHS was, and then he paused, and said: "And no doubt there are some of you who have not enjoyed your year at CHS, and I pity you." My then-buddy, the recently deceased Gwyn Strange and I were sitting in the same row, and we turned as one to share a remarkably intense look of pathological hatred. Interesting to look back 60-odd years later and feel exactly the same way. The Rev. Brash's male offspring has a similar effect on me still.

1958 was for me a prolonged non-event, but one incident does linger. I was taking History with Miss Sylvia Mann, and "Bing" Harding (I could never remember his real name) had smuggled a sizeable chunk of rock into the classroom (it was either Rm. B8 or B9). At the end of class he walked out to the metal rubbish bin near the door, and in a stage whisper said "Look what somebody put in my desk!" and threw it into the container. It sounded like a bomb exploding. Sylvia was at her desk with a pupil as this crash reverberated around the room, and without so much as blinking an eyelid, or raising her voice, she requested Bing to "Stay behind please, Harding". For some reason I found it unbearably funny. She was a good stick in her way, and several years later good-naturedly berated me for dropping History for Chemistry in my 5th and final year.
The most important event (arguably of my life) occurred in the last month or so of 1959. We were filling in a form giving our subject preferences for 1960, and I didn't know what I wanted to do. Murray Kane was sitting next to me, and he leaned over and said: "Biology is quite interesting, Jeff". So with that offhand comment, the direction my life took was irreversibly sealed. I got 270 in School Cert. (and bloody Gordon Hosking got 288!) and I actually looked forward to the Lower 6th Form.

We had a new Geography teacher named Kelly; none of us knew anything about him, but he turned out to be one of the only two teachers that I would hold in absolute respect. Teacher, mentor and friend, he was a remarkable guy. He made me aware of the fact that I actually had a brain, and encouraged me to use it. For the first time in over 3 years, I began to enjoy school. When I met my future wife, it turned out that Dudley Kelly was her father's best friend. He became principal of Mangakino High School in the central North Island and came to be regarded as a leading secondary educationalist. In retirement, he wrote a book of poems (among many other things). It was titled "Stumbling to Dance" and he handed me an autographed copy in 1996. Inside the cover, he had written "To JEFF, my brightest pupil, from your dumbest teacher!! Kind regards, Dudley". It is a treasured possession. Dudley's favourite quote came from the pen of French novelist and philosopher Jean-Paul Sartre, namely, "the empty attic of attainment". It is typical of Dudley that nothing could better expose the strutting, absurd, self-obsessed pomposity of most members of our species than this bleak phrase. Dudley passed away in 2003 following a fall while visiting one of his sons in Australia. At the time of his death, he had his name down for an organised trip to Cuba. RIP, Dudley Kelly.

The Upper 6th (U6) started off quietly. Most of us intended to go on to university and regarded the Upper 6th as a lazy prelude. This turned out to be an error of judgement. There were 2 English streams in the U6, U6A and U6B. I was in U6A, a placement that allowed much ribbing of G. Hosking, who was consigned to U6B. Anyway, we had a new English teacher, one Neale Griffith, who seemed a pleasant and quiet young man. Within a few weeks, he had incurred a serious back injury and was away from school for months. U6A was forced in with U6B and teacher Jim Rendall. Finally, Neale returned (it must have been May or June) and appropriate social distinctions were restored. Within a few months, Neale had transformed me from a mediocre student into a devoted English scholar. It is unusual to remember a textbook with something akin to delight, but Sir Ernest Gowers' "Plain Words" was a total gem. Neale Griffith was a remarkable teacher. The most important thing he taught us was how to critically evaluate writing from any source. We had two set novels for the year, Emily Bronte's "Wuthering Heights" and Graham Greene's "The Power and the Glory". I loathed the former, and the genre it represented (frustrated Yorkshire virgins with their stilted prose). However, I loved the latter and it marked the beginning of a lifetime love affair with serious literature. This was around the time that Ernest Hemingway blew his brains out with a shotgun, and Neale pinned an obituary to the notice board. I can still remember the writer referring to Hemingway's prose as hard shiny little pebbles, washed clean by the stream. We did Shakespeare's Henry V and Othello, and it was the first time in 5 years that I had enjoyed and appreciated Shakespeare's voluminous work. We also studied GB Shaw's "Saint Joan", and it still remains a favourite of mine. Go well, Neale Griffith. You are remembered by me with affection and the utmost respect.
Two incredible teachers in 5 years. Am I dismissing all the others as poor or incompetent? Well, I hope not. But for a student who was (and is) really rather dumb (me), to find a teacher who can inform and enlighten is a remarkable experience. I never had a maths teacher who could do that. Maybe it can't happen in maths. I remember Eddie Hobson who taught us Lower 6th maths. He told me to take my hands out of my pockets, commenting "You might be able to do Geography with your hands in your pockets, Upton, but you can't do mathematics like that!" I longed to reply "If you could actually TEACH maths it wouldn't make any goddamn difference!" But devout cowardice intervened. Marlene Smith (nee Richardson), who took us for U6 maths, said to me (it must have been at the 50th anniversary) that my problem was laziness. I was genuinely appalled. I replied "Marlene, I was never lazy. You lost me in the first couple of days and I just could not understand what you were trying to teach." I should have engaged the services of a maths tutor, but we (my family) could not have afforded it. One of the biggest regrets of my life is that I could not swim effortlessly in the world of mathematics.
I took home the U6 Biology and Geography prizes and watched with wretched envy as Peter Schmitz took out Physics, Chemistry and Maths.

A final word about Terry McCombs. I never really warmed to him (part of my psyche has an almost pathological anti-authoritarian streak), but I was working at Dalgety & Loan wool store in the summer of 1965-66 and became firm friends with Terry's youngest son, Pat. [this is from Terry's first marriage]. This friendship inevitably led me to seeing Terry in a more appreciative light. I lost contact with Pat decades ago, but our late Patron Lady McCombs occasionally passed on snippets of information about him and family.
Terry did endear himself to me in an unusual way involving my sister Pat and The Press. One Monday morning in 1957, my sister Pat was squatting at the breakfast table [nobody could occupy a chair in as strange a manner as my sister] with her nose in The Press, whereupon she let out a screech of anger and said: "This is bloody nonsense!" The column to which she referred was an account of how, on the previous Saturday night, a former English army major had been attacked in Cathedral Square by [ye Gods] a bunch of bodgies, who he had seen off with his walking stick. The story was further embellished by a mysterious stranger who said "They should have known better than taking on the old Major!", but vanished when asked for more relevant info. Pat worked in the upstairs "Nibblenook" at the Tivoli theatre [just beside Chancery Lane], and the alleged gang of thugs involved in this affair were not only known to her, but by her account were a basically decent and friendly bunch, who had come up to see her that night and described how they had found said major lying dead-drunk in Cathedral Square and had attempted to get him to his feet and render appropriate assistance. Whereupon said former major had reacted violently and attempted to assault them. When I arrived at CHS that morning, the usual suspects in P3B were praising the heroic deeds of this ex-soldier, and I was foolish enough to say that according to my sister the story was nonsense. I was roundly abused, and a kid named Lindsay Anderson [who had been in Rm. 11 with me at South Int.] was especially scathing. The next morning, Terry McCombs had just finished his spiel at school assembly and was, indeed, about to step off the podium, when he turned back to the mike and said "You don't want to believe all you read in the newspapers. Yesterday's Press carried a story about a gang of thugs beating up an old soldier. They were actually trying to pick him up!" Lindsay was about 5 or 6 pupils in front of me, and he turned around with a horrified and apologetic grin and came up immediately after Assembly to beg my forgiveness. But what was really significant was the response of the other pupils who had been present the previous morning. They all avoided me like the plague and wouldn't even make eye contact. Thus, one of the most important lessons of my life. The vast majority of people are psychologically incapable of admitting when they are wrong, and the more you rub their faces in the reality they are denying, the more they will hate you. I firmly endorse the comment by one of Aldous Huxley's fictional characters, who referred to the 0.01% of people who are capable of truly independent and objective thought. I have not seen Lindsay since the end of 1958, but honour is due. Incidentally, the ex-major and the mysterious stranger were both chronic alcoholics and part of the flotsam and jetsam that frequented Cathedral Square at the time. It was quite an unsavoury locale.

Next time: rock music, university, marriage, Nobel laureates, alcoholism and infidelity—stay tuned, boys and girls.
Uncategorized
This year Cashmere High School music is embarking on our most ambitious Music Tour. Every two years the Cashmere High School Music Department embarks on a music tour, with every four years touring to an international destination. This year we are touring from September 22nd to October 12th spending one week in Boston and the rest of our time in New York. 50 students and 5 staff will be taking part in the tour.
While this is an amazing opportunity there is a significant financial cost which is out of the financial reach of some families. Cashmere wants to support our students to make the most of this once in a lifetime experience. We are looking for funds to support specific students who are struggling to raise all the funds.
In addition to performing public concerts and exchanging with other schools, the tour is also a chance for the students to learn from musical experts in the US with workshops with Jazz at Lincoln centre and the New York Philharmonic and visits to university schools of music in Boston and New York. We will also be taking the opportunity to see professional musicians perform, attending an Opera at the Metropolitan Opera, shows on Broadway, Symphony Concerts in Carnegie Hall, a myriad of jazz gigs and soaking up all the musical sights and sounds on offer in such dynamic and arts-rich cities.
We will be performing in the Central Park Bandshell, Boston Common, St. Patrick's Cathedral, The Cathedral of St. John Devine, aboard the USS Intrepid and many other locations throughout NY and Boston.
The music tour is an invaluable opportunity for students to work towards the goal of representing not only our school but New Zealand internationally. Students develop to a much higher level of musicality than they ever would normally. With three weeks of focused music making and education, students make huge gains as musicians. They also learn life skills, leadership skills, self-management skills and make connections with other students and musicians for life.
Our Music Tour is the single most important event that our music department organises. It has the greatest impact on student development, education and teamwork with our music students.
These funds will be used for specific students, struggling to raise the funds for the tour. Any excess will go towards all students and will allow us to an additional concert, workshop etc. to our itinerary.
https://givealittle.co.nz/cause/cashmere-high-new-york-music-tour-2018#
Uncategorized
The steel has been constructed for the new Science Block and the concrete has been poured for both the ground and level one floors.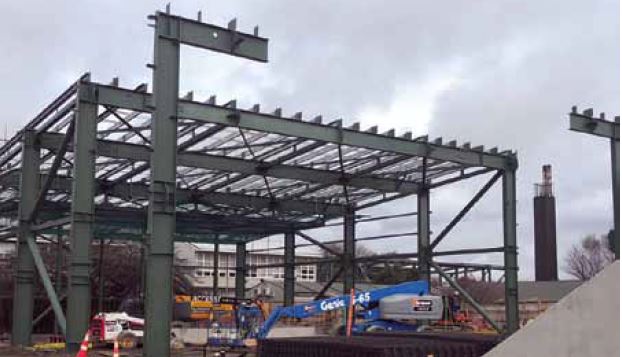 Work continues on the foundations Of the Performing Arts Centre (PAC Or school hall) and the steel framing has started going up. The new PAC will be completed by the end of Term 2 2019.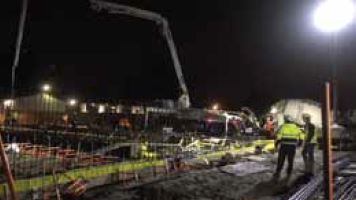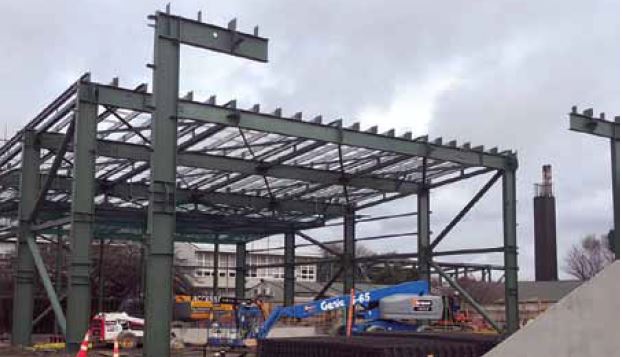 Work on our drainage around the school has continued. A rain garden is being constructed to help manage the drainage into the city system.
Uncategorized
It has been an extraordinary privilege to have spent the last term away travelling, visiting schools in Britain and Europe and studying at the Graduate School of Education, at Harvard University in Boston. This amazing opportunity was thanks to being awarded the Woolf Fisher Trust Fellowship. My thanks to our Board of Trustees for supporting my time away, Carla Smith for assuming the Acting Principal role and my Senior Leadership Team (SLT) for taking up some additional duties during my absence. What a great team am blessed to work with.
It has been truly wonderful to have the time to visit and Observe other schools across different countries, talk with other educationalists and study and reflect. So what did learn over this time away? Firstly, that despite different systems, schools across the western world are remarkably similar, and are grappling with many of the same issues as we do here in New Zealand. Nearly every public education system across the world is in the process Of some form Of reform to try and meet the challenge of how to best educate people for the modern and digital world.
The schools I visited could easily be grouped into two types: firstly those undertaking radical changes based around what is commonly regarded as "21st Century Learning" (e.g. open plan environments and Project Based Learning); and secondly those schools making more moderate developments around shifting teaching practice (e.g. blending in digital technologies and having more varied learning opportunities). Those schools engaged in more radical changes were characterised by having students from lower socio-economic and often ethnically diverse areas. They were driven by a sense of urgency that "schools need to change" (i.e. not engaging students) and "students were failing (e.k. poor attendance and low academic results). The other schools making moderate changes were all based in higher socio-economic communities. These schools were perceived as popular (i.e. strong enrolments), were achieving good outcomes (e.g. attendance and academic results) and had no community desire for radical changes.
In terms of the use of digital technologies in schools, my observations found the access and use in teaching and learning varied widely between schools and even widely within schools. This was the same regardless of the school's socio-economic type, and regardless of the dominant teaching instruction (e.g. traditional or progressive). I do believe that New Zealand schools overall have a higher level of integration. NZ school wifi coverage is typically much stronger and more accessible, and technologies used more by students in their learning. My perceptions are well supported by the recent findings of the World Economic Forum's The Global Competitiveness Report 2017-18, which ranked New Zealand schools first equal with Singapore (out of 137 countries) on the topic: "to what extent is the internet used in schools for learning purposes".
There was plenty I saw and experienced that I liked and that I did not. I also felt very affirmed by the high quality of our teachers here at Cashmere High School, the balance of our programmes, and the strong and positive culture that we have as a community.
Nga mihi nui
Mark Wilson
Principal
Uncategorized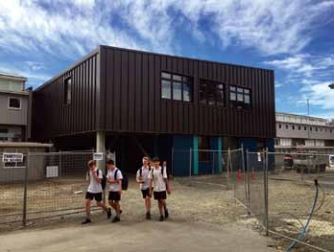 The southern end of the new R-Block with an external passageway to walk through after hours from the front carpark to the gym and library
The Eastern side of the new modern R-Block

The new Art Design Classrooms including high specced specialist student desktops.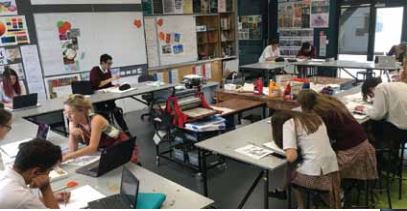 Busy at work in one of the downstairs Art rooms.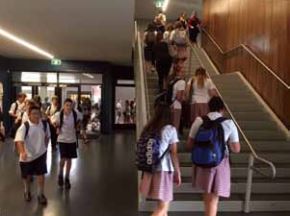 The new wide and open stairs inside R-Block… one of the best features according to students keen to avoid congested corridors.
Students utilising the wide corridors and break-out spaces outside the upstairs classrooms.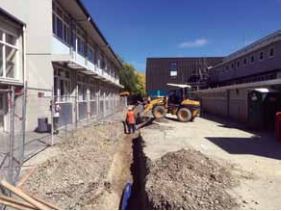 Around the school, the underground infrastructure is getting dug up and replaced. These works have been disruptive for movement around the school and aren't visible once completed but are part of the essential services for a school.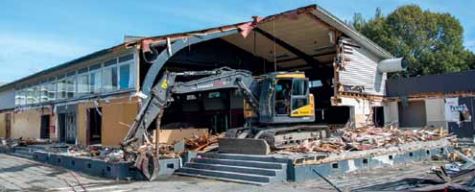 Goodbye to the PAC.
Uncategorized
As Stage One of the Redevelopment comes to a close discussions turn to how to make the most of the space created, how to decorate the buildings and for the Cashmere High School Foundation Trust the question of how to honour those who have walked these halls before.
At the top of the R-Block foyer staircase were once was a blank space now stands a beautiful mural in tribute to some of the many past pupils who have gone on in life to achieve enormous things. It features an enormous array of achievers from artists and musicians, media personalities and scientists, business people, sports people, environmentalists and humanitarians and serves as a visual and very real reminder to all students of Cashmere High School, past, present and future, that with a Cashmere High School education you really can do anything.
For a closer look follow this link  –   Past Pupils Mural   –   pressing the [ctrl and + keys] together will allow you to zoom in and read the profiles.
The limitations of website images being what they are, this image does not do the Mural justice. I would highly recommend calling to the school itself to see the Mural in all its glory. In life, it stands more than 2 metres wide and was designed by Tonni Wojtas of TwoTone Design.
Uncategorized
There was substantial property works underway over the Christmas school holiday break, with Stage 1 works finally coming to a conclusion and the Stage 2 works getting underway. This has all been a massive project, especially working around these while trying to keep the school operating as "normal". The following are some photos of the major works…
1 Cashmere High School's old Performing Arts Centre (PAC or School Hall) just prior to demolition for the construction of the exciting new performing arts building – due to be completed by end of Term 1 2019.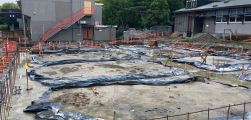 2 The foundations are down for the construction of a new Science Block with seven new labs – as an extension to our two-story A Block. This new Science Block should be ready for student use after Term 3 this year.
3 Prefab classrooms have been relocated to behind W and K Blocks, and will now be the new K6 and K7 classrooms and ESOL office. Two other prefab classrooms have been uplifted and relocated to the front field (now called M6 and M7 classrooms).
4 There have been a large number of underground pipes dug up and replaced around the school. This replacement of the old and damaged underground infrastructure will continue into Term 1.
Uncategorized
Official Opening of R-Block.
The first of the new buildings (R Block) was officially opened on Thursday 25th January, by Sir Tipene O'Regan. The highly
respected Ngai Tahu kaumatua, academic, businessman and iwi leader has had a strong and active relationship with Cashmere High
School over recent years, it was an honour to have a person of such significance and status open and bless this new
building. This occasion also marks the end of Stage 1 of our school's property rebuild programme.
This new block includes three large art classrooms and offices for Heads of School on the
ground floor, and upstairs four English classrooms and a large workspace for teachers. This
new block has an outside walkway to allow easy access to the school gym and library after
hours from the front of the school.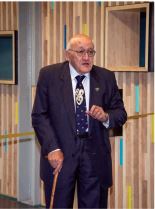 Unveiling of the new Whakairo (carvings) on the School Whare.
On the morning of Friday 9th February members of our school community gathered
to officially unveil and bless the new whakairo (mahi, amo and koruru) mounted
on the front of our school whare. These carvings were organised and lead by
master carver Matua Tairoa Flanagan (a father of past pupil Te Matau Hopu
Flanagan CHS 2016). Cashmere High is very grateful for the outstanding work and skill of
Tairoa, and how he allowed students and staff to assist in the carving process.
Thank you to Eruena Tarena of Ngai Tahu and parent at our school who led the
blessing ceremony on this special morning. Many thanks to the large number of
people who contributed to this wonderful new addition to our school.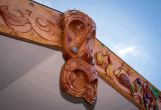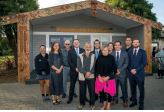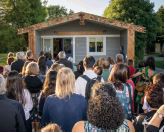 Uncategorized
Leigh's Construction is currently establishing themselves onsite and beginning preliminary work of the scheduled Stage 2 programme of projects. The full list of actual works in Stage 2 were outlined in Term 3's Newsletter.
The first projects to get underway will be:
• Construction work for our new Science extension/block to A Block.
• Asphalt the area (e.g. walkways) around the new 'Portal Block'.
• Uplift and move the two prefab classrooms (M7-10) from alongside the PAC and 'sacred lawn' on-going on the front field, the second behind W and K Blocks.
• Alterations to K Block.
• Digging up and replacing various underground pipe infrastructure.
• Then over the Christmas break the demolition of the school PAC (hall).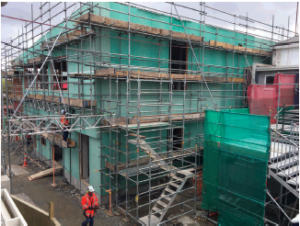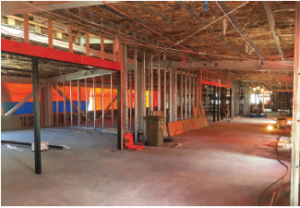 Uncategorized
The Board of Trustees has paid through the school's locally raised funds for a new bus layby, which was constructed over the Term 3-4 break. This area widens our Rose Street – Barrington Street loop road, to enable buses to have more space to safely park off the school's driveway to better allow students to board and exit.
To complete this project there will be new trees planted to replace the Silver Birches that were removed from the driveway area as part of this development.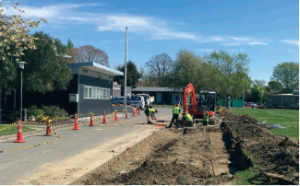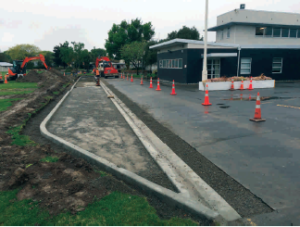 Uncategorized
The last major piece of work within Stage 1 of the redevelopment is the completion of the new 'Portal Block' (which was previously the north-south wing of B Block). There were some complications in the early stages of this build, with this new block now due to be finished just prior to Christmas, for the school to occupy and use as from the start of the 2018 school year. This new block will include Art classrooms and offices for our Heads of School (Deans) on the ground floor, and then English and Media classrooms on the first floor, along with a large open staff workroom.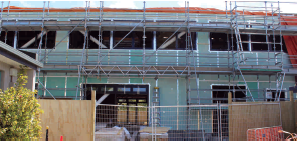 Uncategorized
The tendering process to appoint the construction company for Stage 2 is currently being completed, with actual works planning to commence within next month. The intention is for all of these works to be managed through to completion in 2019. The specific works are still to be confirmed once the pricing and appointment process is confirmed. The current designs include the following:
• Construction of a new specialist Science block extending onto A Block
• Demolition and construction of a new Performing Arts Centre (PAC), including an 800 seat auditorium and two new large Drama rooms.
• Further replacement of underground water pipes and infrastructure
• Substantial refurbishment of existing classroom spaces across the school (especially S and K Blocks) and new landscaping of outside areas.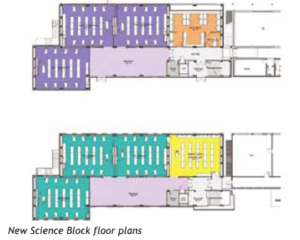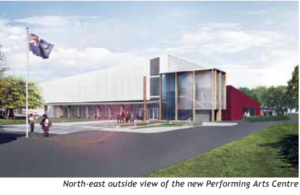 Uncategorized
The main build of Stage 1 is the central 'portal block'. On the site of the demolished north-south wing of B Block. After a range of delays, you can see the framing going up for this new block which will include Arts classrooms and the Heads of School offices on the ground floor, and English and Media classrooms and staff workspace on the first floor. Originally planned to be finished for the start of Term 4, this building is now scheduled for completion over the school holidays, for use for the beginning of 2018.
The other parts of Stage 1 are mostly completed, although a range of finishing details are still being done. These works have included:
• Construction of a new Special Education block (currently being used by art classes)
• External strengthening of the outside of A and B Blocks
• Extension to Library for new Careers and Storage rooms
• Construction of toilets and changing facilities for the gymnasium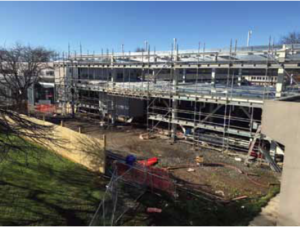 Uncategorized
After extensive planning and design works, Cashmere High School is now beginning the construction phase of the redevelopment project.
Stage 1 commenced over the Christmas break and will continue throughout 2017. The designers and project managers are Athfield Architects Ltd, and construction is being completed by Arrow International. Stage 2 will go out to tender later in the year with all the construction work expected to be completed by 2019.
Stage 1 includes:
Construction of a new storage shed in the ground staff compound
Demolition of T Block
Modifications upstairs in B and D Blocks to create extra classrooms
Uplifting and installation of three E Block classrooms, now behind S Block
Some external strengthening of A Block and the west-wing of B Block
Construction of a new Special Education Unit building
New toilet and changing facilities for the gymnasium
Extension of the library providing for Careers and resource storage
Demolition of north-south wing of B Block (offices and three classrooms)
Construction of a new two-story B Block (Art and English classrooms)
Repair/replacement of some underground pipeworks and infrastructure
Despite some initial disruptions, this is an exciting time for Cashmere High School with this redevelopment expected to affect most of the schools teaching and learning environment and ultimately serve the cashmere community for the next fifty years.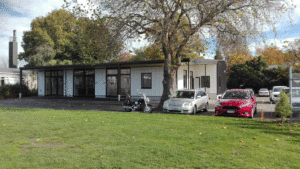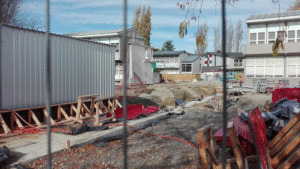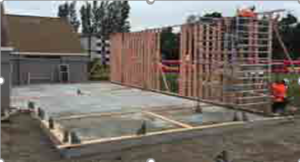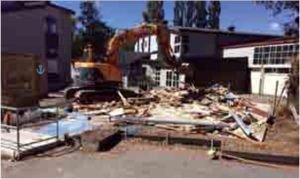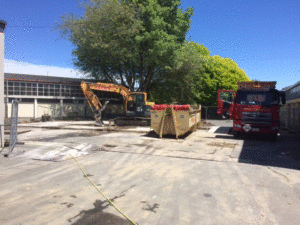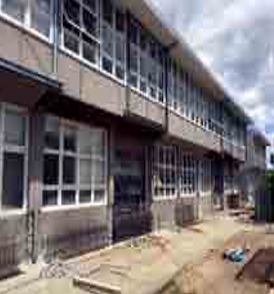 Uncategorized
Remembering Lady Christina McCombs, who cooked whitebait for the Queen, and passed away just short of her 100th birthday this August. ♥
In 1955, Lady McCombs married Sir Terence McCombs, a former Lyttelton MP and the first principal of Cashmere High School. She took in his four children Elizabeth, David, Peter and Patrick and gave birth to their youngest child John. In 1956 when Terence McCombs took up the role as the first Headmaster of Cashmere High School she played an influential role in helping shape the new school – Including choosing the school colours (maroon and gold), logo, original uniform design and digging out the original swimming pool.

"Together they shaped Cashmere and in turn Cashmere shaped them both," said her son Peter McCombs.
She went to the United Kingdom in 1974 to support her husband as the appointed New Zealand High Commissioner in London.
The Queen, the Duke of Edinburgh and other dignitaries came to New Zealand House in London to attend an official dinner which featured whitebait.
"She found herself in the position of having to roll up her sleeves and help with cooking and serving of the fresh whitebait. The hired professional chefs found themselves completely mystified when 5kg of fresh whitebait arrived having just been flown in from New Zealand," said Peter McCombs.
Lady McCombs attended Christchurch Girls' High School before she trained in home science and taught at the then Christchurch Technical College.
She was involved with Cashmere High School, Sumner School, joined in and supported many local groups and served on committees. She was also a patron with Plunket and worked with mothers through branches in Redcliffs, Heathcote, Ferrymead and Woolston.
Lady McCombs was a well-known figure for her contributions to education and the wider community. Christina was awarded the Queens Service Medal for community Service in the 2007 New Year Honours.
Past and present staff and students from the school attended her funeral, and our Cashmere High School community's sympathy and condolences are with her family.
Uncategorized
In April 2016, a team led by Athfield Architects was appointed to redevelop Cashmere High School as part of the Ministry of Education's Christchurch Schools Rebuild Programme. The scope of this redevelopment includes remediation of earthquake damage and weather tightness issues, repair of underground infrastructure and an upgrade of the school's teaching facilities to meet the current and future needs of Cashmere High School.
Since this time, Athfield Architects has been working closely with CHS staff and students to develop a concept for the redevelopment of the school. These designs are being developed in conjunction with a team of highly experienced local consultants including; Holmes Consulting (structural and civil engineers), Beca (mechanical, electrical and fire engineers), Geotech Consulting (geo-tech engineer), AES (acoustic engineer) and Aecom (quantity surveying).
The design remains subject to strict budgetary constraints set out by the Ministry of Education, however, the intent is to undertake the following developments:
• New Science Hub
• New Portal Block (Visual Arts & English)
• New Performing Arts Centre
• New Special Education Facility
• New Gym Changing Rooms
• New Library Extension
• Refurbishment & strengthening to existing Blocks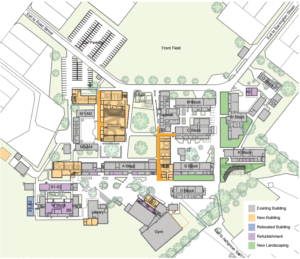 A large part of the school redevelopment will focus on rebuilding and refurbishing the school's teaching facilities. This includes the construction of two large new teaching blocks with accommodation for the Science, Arts and English Faculties. These blocks – the Science Hub and the Portal Block – are being designed specifically with current and future teaching in mind.
The proposed new Portal Block from across the Sacred Lawn. The block will replace the existing B-Block Art classrooms and will link together A & B Blocks (right) and the Admin Block (left). The block will contain new Visual Arts teaching spaces on the ground floor and new English teaching spaces and a shared staff workroom on the first floor.
The proposed new Portal Block from across the Sacred Lawn. The block will replace the existing B-Block Art classrooms and will link together A & B Blocks (right) and the Admin Block (left). The block will contain new Visual
Arts teaching spaces on the ground floor and new English teaching spaces and a shared staff workroom on the first floor.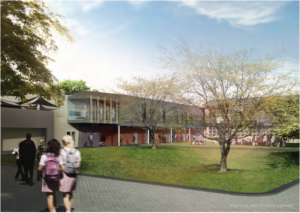 In addition, the existing teaching blocks built mostly between the 1950-70s will be selectively upgraded to improve their operation allow them to support modern teaching methods. The extent of refurbishment will depend on final budgets but it is intended that A, B, D, K and S Blocks are all refurbished in some form.
As part of the campus redevelopment, a new Performing Arts Centre (PAC) is proposed to replace the current PAC which is leaking and not fit for purpose. This will contain an 800-seat auditorium (large enough to seat two-year groups), two drama teaching spaces, music practice and rehearsal spaces and an auditorium foyer which will double as breakout spaces when the auditorium is not in use. The auditorium will be a similar scale to Burnside High School's Aurora Centre and will provide an asset not just for Cashmere High School but for the wider South Christchurch community. The venue is being designed as a multi-purpose space accommodating anything from school assemblies and prize givings to concerts and productions.
The proposed new PAC from the front Field Admin Block on left). The building will form a new face to the school and open onto a new ātea space in front of the Sacred Lawn.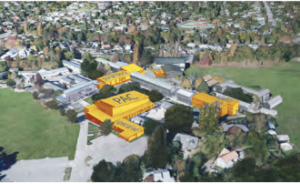 Aerial view of the proposed redevelopment from above the Rose Street entrance with the new PAC being constructed in place of the current PAC. Adjacent to this a new Special Education Block will be constructed.
Uncategorized
Christchurch's Cashmere High School is preparing to embark on a major $21.8 million dollar upgrade.
The draft plan for the major project is expected to cost about $1m more than the $20.8m dollars allocated by the Ministry of Education, but the board of trustees is confident the school can plug any overspend.
The project includes a proposal to demolish and rebuild the school hall, which has problems with leaking.
The hall's capacity of 400 would be doubled to fit 800, principal Mark Wilson said.
It would be too small to fit all of the school's 1900 students, but Wilson said the space had a variety of uses.
Choirs, music groups, drama, theatre sports and guest speakers were among those who would benefit.
The major upgrade was originally scheduled for 2018, but an announcement was made last year to bring it forward by two years due to urgent repairs needed on leaky buildings.
Work had not begun yet, but Wilson expected it to begin over the Christmas break.
The final cost of the project would be determined by the market, he said.
"We believe that it is becoming more competitive in the construction market for pricing, so are hoping this will mean our budget will be able to go further," he said.
Wilson said the upgrade was likely to go over budget, but Board of Trustees Chair Geordie Hooft said there were a range of options the school could pursue.
Hooft said the school had "savings" it could use. Fundraising was also an option, as was going into debt – "which sounds scary, but schools are allowed to borrow money and there are safeguards in place to ensure it's done responsibly".
Wilson said the current facilities were "fragile", with underground pipes held together by clamps.
Students were using the toilets in the teaching blocks as gym changing rooms.
Music groups could no longer practice in rehearsal rooms.
"The leaky area [in those rooms] was so bad there was the risk of mould," Wilson said.
He said the pending upgrade would eliminate these issues.
The school's special education unit, which also leaked, would be demolished and replaced under the proposal.
New arts and science facilities would be built.
The school waiting for final sign off by the Ministry of Education, Wilson said.
He estimated the project could take up to three years to complete, and said it would be carried out in stages to reduce potential disruption.
– STUFF
Reported by: EMILY MURPHY
08:45, July 7 2016
Uncategorized
Aerial Tour – Drone Flight over Cashmere High School – May 2016.
Credit: Active Planet
Uncategorized
Plans for a $20 million dollar upgrade of Cashmere High School have been delayed by at least eight months, despite urgent repairs needed on leaky buildings.
The major upgrade was originally scheduled for 2018, but last year an announcement was made to bring it forward by two years, to coincide with urgent works in April 2016.
Work has not begun yet and is unlikely to start before Christmas, principal Mark Wilson said.
There were a "range of reasons" for the delay, he said, including discussions with the Ministry of Education on roll size and a budget review process.
The work is part of a $138m Government funding round for repairs to five Christchurch schools.
The school was in the process of finalising its master plan, Wilson said. Part of that would determine which buildings needed to be repaired, and where rebuilds were possible.
Board of Trustees chairman Geordie Hooft said the current facilities were "not comfortable" to operate in. There was a sense of urgency.
Water occasionally dripped into a storage room connected to the performing arts centre, he said. He'd seen first hand "the water running in".
Hooft said the centre was a priority, but funding constraints meant they had to do their best with the resources available.
"In a perfect world we'd build something like [Burnside High School's] Aurora Centre, but that would be a dream."
The school's special needs education building leaked and had earthquake damage. The school's hall also had issues with leaking and was too small to fit all 1860 students.
Hoof said a hall as big as the "James Hay theatre" would be required to accommodate students in the future – something that was not possible.
"It is one of the bigger issues," he said.
"It could take $5m just to build a new hall – that's 25 percent of the budget gone."
Money was needed to upgrade classrooms and for horizontal infrastructure, he said.
"I'm sure every department would be able to spend $20m if they could get everything they wanted."
The redevelopment included plans for a new visual arts block, special education facilities and drama and science blocks, Ministry of Education head of education infrastructure service Jerome Sheppard said.
"We are consulting extensively with the school to ensure the redevelopment will meet the current and future needs of the school."
The project would be done in stages, with completion scheduled for early 2019.
Meanwhile, Wilson said expecting construction to start in April was always going to be an ambitious target.
The process was complex, he said, and the school still needed to go through a detailed design stage, before the project went out to tender.
– STUFF
Reported by:: EMILY MURPHY
May 31, 2016.
Uncategorized An energy-conscious Christchurch school has won $100,000 to install solar panels, a wind turbine, and kinetic energy-producing tiles.
After four years building its vision to become sustainable, Cashmere High School stood out among nearly 1500 entries from 97 countries to win the United Arab Emirates Government-funded Zayed Future Energy Prize.
Students Nola Smart, 17, and Lily Williams, 15, and teacher Leith Cooper travelled to Abu Dhabi to collect the award last week.
Principal Mark Wilson said the win came after one of its student-led interest groups, the Sustainability Council, started the ecoDriver project in 2012.
The school had since cut its electricity usage by a third, including saving $30,000 a year by installing LED lightbulbs, and running a "Switch off" campaign.
"Our kids really took it up."
Along with its energy saving accomplishments, Cashmere High's innovative plans to produce its own energy caught the attention of judges for the international award.
Wilson said the oil-generating Middle Eastern country was trying to find other ways to encourage sustainability.
The money would fund its plans to install solar panels to reduce carbon emission by 5 tonnes per annum, and generate long-term savings of $30,000 over five years.
A New Zealand-designed wind turbine would become a "highly visible focal point", attracting visitors to the school and generating significant education and publicity.
Piezoelectric floor tiles – which students walk and jump on to generate electricity to charge their mobile devices – would become a "fun and dynamic" way to educate about generating sustainable energy.
"It will be fairly revolutionary in what we're going to be doing," Wilson said.
"Ultimately the benefactor of this initiative will be the taxpayer. In a sense the school's not going to be financially benefiting from this."
Young people were observant too, and the school had to lead by example, he said.
"You can actually show the kids that not only are we trying to teach the good values and concepts around good sustainability, but we're putting it into practice as well.
"This award will enable our school to invest in a new energy future that is sustainable and inspires teenagers in New Zealand to take action.
– STUFF
Reported by: JODY O'CALLAGHAN
January 24 2016.