2018 June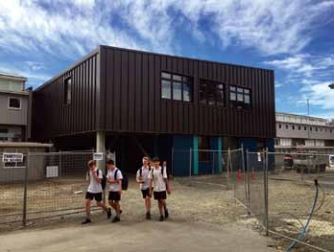 The southern end of the new R-Block with an external passageway to walk through after hours from the front carpark to the gym and library
The Eastern side of the new modern R-Block

The new Art Design Classrooms including high specced specialist student desktops.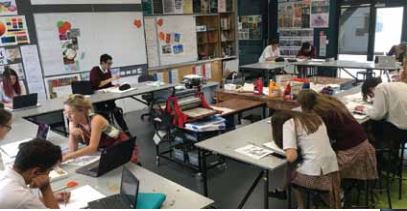 Busy at work in one of the downstairs Art rooms.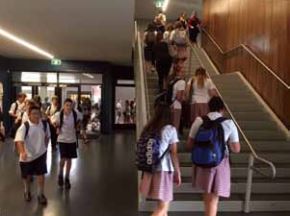 The new wide and open stairs inside R-Block… one of the best features according to students keen to avoid congested corridors.
Students utilising the wide corridors and break-out spaces outside the upstairs classrooms.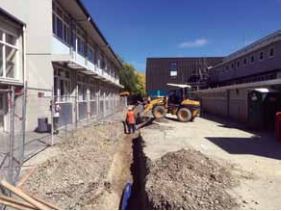 Around the school, the underground infrastructure is getting dug up and replaced. These works have been disruptive for movement around the school and aren't visible once completed but are part of the essential services for a school.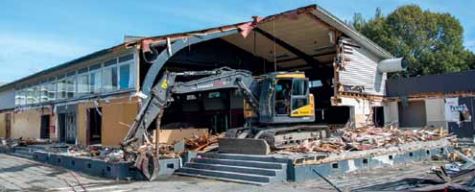 Goodbye to the PAC.